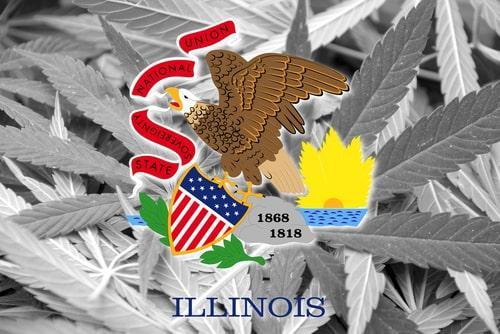 The state of Illinois passed several new laws that went into effect on January 1, 2020. One of the more notable laws made it legal for people 21 and over to purchase and use recreational marijuana. An Illinois adult can possess up to 30 grams (approximately one ounce) of the cannabis flower. A person can use marijuana in his or her own home and on-site in certain marijuana-related businesses.
Although marijuana is now legal in Illinois, it is essential to understand how the new law relates to U.S. immigration if you are currently living in the country (or visiting) as a non-citizen (i.e., you are not a U.S. Citizen).
Previous Convictions for Non-Citizens
The new Illinois marijuana law also affects people who had previous convictions for possession of the drug. As of January 1, 2020, those who were charged with having under 30 grams of cannabis prior to legalization will have their records automatically expunged if the charges were dismissed or if they were acquitted. Those who were convicted of possession of less than 30 grams will have their records referred to the state's Prisoner Review Board and then to Illinois Governor J.B. Pritzker for a pardon. However, the convictions must not have involved a violent crime.
...