Downers Grove Employment Law Attorneys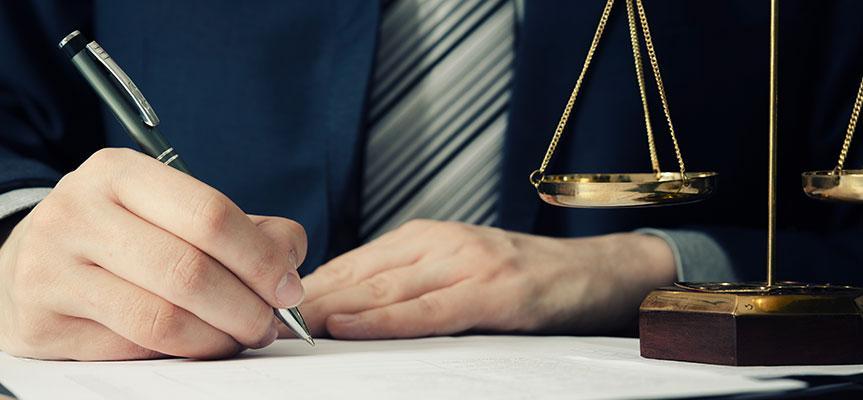 Law Firm Assisting Employers and Employees With Legal Issues in DuPage County
Everyone deserves to earn an income by working in an environment where their rights are protected and they are free of harassment and discrimination. There are a wide variety of federal, state, and local laws protecting the rights of employees, and when disagreements occur between workers and their employers, the assistance of a skilled attorney can be essential in resolving these complicated legal matters.
At Khan Nayyar & Associates, LLC, our understanding of employment law and years of experience provides both employers and employees with the knowledge needed to succeed in legal disputes. With our dedication to professionalism, integrity, and hands-on service, you can rest assured that your rights will be protected and you will have the advocacy you need.
Dedicated Employment Law Services
We represent both employees and employers, helping them resolve legal disputes through negotiation, mediation, arbitration, or litigation. We can assist with a wide variety of employment law issues, including:
Wage and Hour Disputes - Ensuring that employees are paid for lunch breaks, overtime, and proper minimum wage.
Discrimination - Helping employees who have been penalized because of their race, gender, age, sexual orientation, nationality, or religion, providing protection under federal, state, and local laws, and ensuring that claims are brought before the Illinois Department of Human Rights (IDHR) or Equal Employment Opportunity Commission (EEOC) within the required time limits.
FMLA Claims – Ensuring that employees receive time off from work required by the Family Medical Leave Act without threat of discipline or termination.
Disability Discrimination – Making sure that workplaces provide employees with the accommodations required by the Americans with Disabilities Act (and similar Illinois laws) and protecting disabled employees from discrimination.
Retaliation - Assisting employees who have been terminated in violation of state and/or federal laws, including being fired or disciplined for engaging in protected activities, such as filing an EEOC charge.
Whistleblower Retaliation - Providing employees with protections against being disciplined or fired for activities protected by the Illinois Whistleblower Act and assisting with common law retaliatory discharge claims, such as refusing to participate in illegal activity or filing for workers' compensation.
Sexual Harassment – Helping victims seek justice through criminal prosecution and civil lawsuits.
False Claims Act - Assisting employees or other whistleblowers with reporting fraud or misconduct by a company against the federal government and receiving damages through qui tam lawsuits.
Employment Contracts - Working with employees to review employment contracts, including non-compete and non-solicitation agreements.
Severance Agreements - Defending the rights of employees in employment termination contracts, including negotiating severance pay.
Equal Pay - Federal and state laws mandate that men and women are paid equal pay for equal work. Treating one sex unfavorably with regards to wages may result in employment claims against the employer.
Arrest/Background Checks - Ensuring employees are not improperly terminated/not hired because of criminal history.
Short and Long Term Disability Denial - Helping employees appeal the denial of disability benefits under employer-sponsored insurance policies.
Contact an Elmhurst Employment Law Attorney
Whether you need to pursue a claim of wrongful termination or discrimination, settle issues related to wages or overtime, or ensure that your employment contract provides you with the protections you need, the skilled attorneys of Khan Nayyar & Associates, LLC can advise you of your rights and advocate for your interests. Schedule a consultation with our Oakbrook Terrace employment lawyers today by calling 630-LAWYERS or contacting us online.