DuPage County Employment-Based Visa Lawyers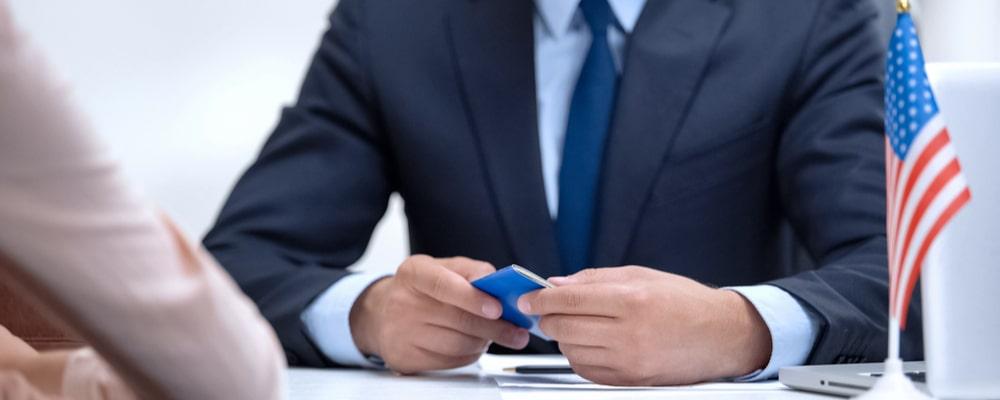 Attorneys for EB-2, EB-2 NIW, and EB-3 Visas in Oak Brook and Downers Grove
There are multiple different paths immigrants can take to come to the United States to live and work. Some types of employment-based visas provide foreign citizens with the ability to live in the U.S., obtain a Green Card, and start down the path to citizenship. In some cases, workers who are already in the United States may be able to receive an adjustment of status that will allow them to become a lawful permanent resident. The attorneys at Khan Nayyar & Associates, LLC provide legal help with visa applications, and we can help immigrants meet the requirements to obtain work visas and become permanent residents of the United States.
There are around 140,000 EB visas issued every year for permanent workers, and these are grouped into five categories based on the preference given to certain types of employees. These types of visas usually require sponsorship by an employer, who must receive certification from the U.S. Department of Labor verifying that there are not a sufficient number of workers in the United States who could fill a position, and the hiring of a foreign worker would not have a negative impact on the income or working conditions of other similar employees in the U.S.
EB-2 and EB-2 NIW Visas
The second preference category of employment-based visas applies to workers who are employed in a job that requires an advanced degree or who have exceptional abilities in business, science, or arts. In cases involving advanced degrees, an employee must provide documentation showing that they have a baccalaureate degree or a foreign equivalent, as well as at least five years of work experience in their field after receiving their degree.
A person will have exceptional abilities if they have a level of expertise that is significantly higher than those of an average worker in their field. To demonstrate exceptional abilities, a person will need to meet at least three of the following criteria:
Academic records showing that they have received a degree, diploma, or certification in a field related to their area of expertise
Documentation of at least 10 years of work experience in their field
A professional license or certification in their field of employment
Evidence that they have received a salary or other forms of financial compensation for work related to their area of expertise
Membership in one or more professional associations related to their type of work
Recognition by peers, government organizations, or professional organizations for significant contributions or achievements in their field
Other similar types of evidence demonstrating a person's exceptional abilities
Some immigrants may be able to apply for a waiver of the requirement for employer sponsorship and certification by the Department of Labor because their employment would be in the national interest of the United States. A National Interest Waiver (NIW) will usually only be granted if a person meets the requirements for exceptional ability, and they must show that their employment would greatly benefit the U.S. To qualify for an EB-2 NIW visa, a person will need to demonstrate that their work is of national importance, that they are in the position to advance their field of work, and that it would benefit the national interests of the United States to waive the standard requirements of an EB-2 visa.
EB-3 Visas
The third preference category of employment-based visas applies to skilled workers, professionals, and other types of employees who are considered unskilled workers. Employees who apply for these types of visas must have a full-time job offer and certification from the Department of Labor, and there must not currently be enough qualified workers available in the United States who can perform the same type of work.
Skilled workers must have at least two years of work experience, training, or education related to the requirements of their job. Professionals must have a baccalaureate degree or a foreign equivalent that would normally be required to secure a job in their field. Unskilled workers (such as housekeepers, nannies, janitors, garden workers, nurse's aides, and farm workers) must show that they can perform unskilled labor that would require less than two years of experience or training, and they must work in a permanent position rather than a temporary or seasonal job.
Contact Our Oak Brook Employment-Based Immigration Lawyers
When applying for a work-based visa or an employment-based adjustment, it is crucial to provide the necessary documentation and complete all the steps in the application process. Khan Nayyar & Associates, LLC can provide invaluable legal help during this process, and we will work with you to demonstrate why you should receive authorization to live and work permanently in the United States. Contact our attorneys by calling 630-LAWYERS to schedule a consultation today.