DuPage County Nursing Home Injury Lawyer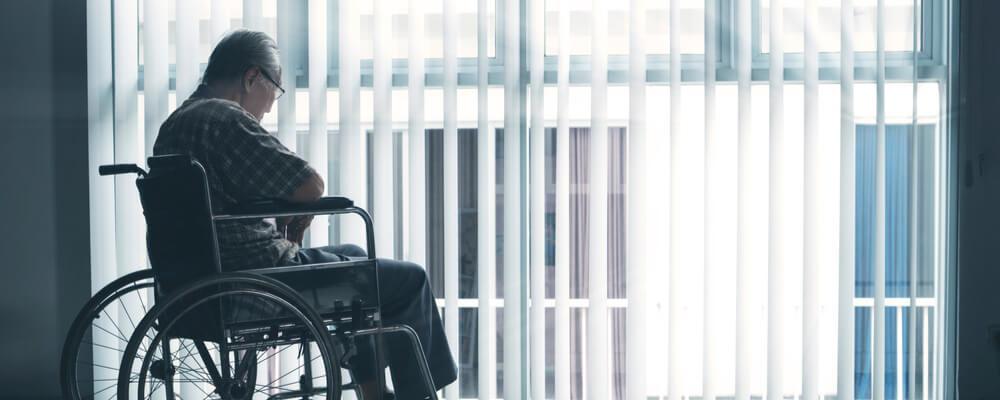 Nursing Home Neglect and Abuse Injury Attorney for Falls, Bed Sores and Sexual Assault
When a person resides in a nursing home or assisted living facility, their family members expect that they will be provided with the proper care and medical treatment. Unfortunately, this is not always the case, and far too often, nursing home residents suffer injuries due to issues such as abuse and neglect. When a person suffers harm due to the negligence of a nursing home or its staff, they and their family may be able to take legal action to pursue compensation.
If your loved one has been injured due to nursing home abuse or neglect, Khan Nayyar & Associates, LLC can help you determine your legal options. We will investigate the circumstances surrounding an injury and uncover evidence showing that nursing home negligence was responsible for your loved one's injuries. We can help you prove that the nursing home failed to provide adequate care for your loved one, and we will work tirelessly to help you obtain compensation for the harm done to your loved one and your family.
Common Forms of Nursing Home Abuse and Neglect
Nursing home negligence can take many forms. Some common issues that affect nursing home patients include:
Physical abuse - Staff members or others may inflict physical harm on patients, such as by punching, slapping, or shoving them. Because nursing home residents may be in frail physical condition, these issues can result in serious injuries that may have a significant effect on their overall health and well-being.
Sexual abuse - This can involve actions such as unwanted touching, sexually inappropriate comments and gestures, and forced sexual contact with a nursing home patient. Abuse may be committed by a nursing home's staff or by other patients, and in many cases, patients who suffer from dementia or other issues that affect their ability to communicate with others are targeted for abuse.
Verbal and emotional abuse - This may include threats of harm to the patient if they try to complain about nursing home conditions, intentional humiliation, refusal to allow a person to interact with others, yelling or cursing at a patient, or other forms of emotional mistreatment by nursing home staff members.
Financial exploitation - Nursing home residents are often vulnerable to being taken advantage of financially, and staff members or others may abuse this situation by stealing money or other valuable items from a patient. In some cases, staff members or other caretakers may pressure a resident into giving them access to their bank accounts or turning over ownership of other valuable assets they own.
Inadequate medical care - Many nursing home residents are dependent on nursing staff members to provide them with crucial medical care, such as by helping them take medications or managing their treatment plans. When nursing home staff fail to provide adequate levels of care and attention, patients may suffer serious health consequences. Patients may also suffer harm due to medication errors, such as providing them with the wrong medications or administering medications at the wrong doses.
Negligent supervision - Nursing home patients who are allowed to wander and get lost can end up suffering serious injuries. Patients may also be injured due to nursing home staff members failing to properly monitor them, such as when they interact with other residents or outside visitors in unsafe ways.
Choking - Patients who are at risk of choking or swallowing foreign objects may be harmed when nursing home staff members fail to properly supervise them when they are eating or at other times.
Bedsores - Nursing home residents who are confined to beds or wheelchairs for long periods of time may develop painful and dangerous sores if staff members do not ensure that they are moved regularly. Bedsores can cause significant complications and increase the risks of infection and other issues that can affect a person's overall health.
Falls - Patients may suffer serious fall injuries due to improper supervision or hazards in and around a nursing home. These incidents can result in fractures, brain trauma, and other dangerous health conditions.
Contact Our Oakbrook Terrace Nursing Home Abuse and Neglect Attorneys
If your loved one has been injured due to the negligence of a nursing home, you may be wondering what you can do to hold the facility and its staff members accountable. The good news is that you may be entitled to compensation for your loved one's injuries. An experienced nursing home injury lawyer at Khan Nayyar & Associates, LLC can help you navigate the legal process and fight for the compensation your loved one deserves. Contact our firm today by calling 630-529-9377 to learn more about your legal rights and options.