Downers Grove DUI Defense Lawyers
Experienced Attorneys for Drunk Driving in Downers Grove and DuPage County
Despite decades of educational and public awareness campaigns and stricter penalties for individuals who are ultimately convicted, thousands of Illinois drivers are arrested and charged with driving under the influence (DUI) each year. Simply being charged with a DUI-related offense has the power to significantly affect your life, and a conviction could follow you forever. The penalties associated with a DUI conviction are severe and could include jail time, community service, expensive fines, and the loss of your driving privileges. If you are facing any type of charge related to impaired driving, the team at Khan Nayyar & Associates, LLC is ready and willing to help protect your rights and your future.
Understanding DUI Charges in Illinois
Under Illinois law, you can be charged with DUI if you are suspected of operating a vehicle on a public roadway while impaired by alcohol, drugs, or any combination of the two. There are statutory limits regarding blood-alcohol concentration (BAC) and THC concentration, and if you exceed either of these limits, you are considered legally impaired, even if you do not feel drunk or high, and a DUI charge is possible. You can also face charges if you show signs of impairment, such as erratic driving, slurred speech, confusion, and more.
DUI charges are possible for:
A BAC of 0.08 or higher in a private vehicle
A THC concentration above the statutory limit
Poor performance on field sobriety tests
Indicators of impairment, including slurred speech and confusion
A BAC of 0.04 or higher in a commercial vehicle
Any trace of alcohol or drugs for drivers under age 21
First-Offense DUI Charges
If you are facing DUI charges in Illinois and it is your first offense, you will likely face Class A misdemeanor charges. If you are convicted, Illinois law says that you could face up to one year in jail and fines of up to $2,500. You will also lose your driver's license for at least one year. However, the team at Khan Nayyar & Associates, LLC can usually help first-time offenders avoid jail time. We will do everything we can to help you build a strong defense, keep you out of jail, and minimize the damage to your future. Our team will also work with you in exploring options for continuing to drive legally even if your license is suspended.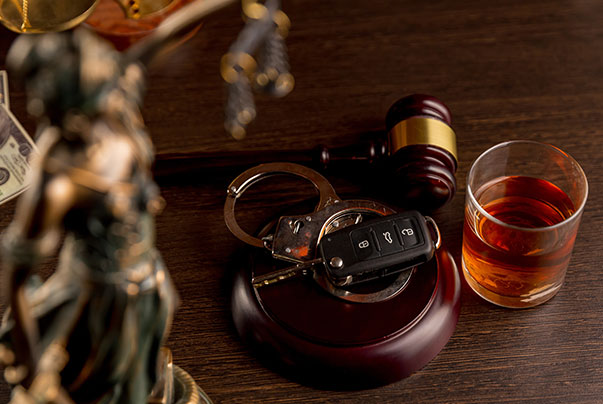 Felony DUI in Illinois
A third or subsequent DUI is automatically prosecuted as a felony under Illinois law. Felony DUI charges—known as "aggravated DUI"—are also possible in any DUI situation if certain aggravating factors exist. For example, if your alleged drunk driving caused an accident in which someone else was seriously hurt or killed, or if you had a child in the car under the age of 16, felony DUI charges could be filed. The penalties for a felony DUI conviction will depend on the specific circumstances, so if you have been charged with aggravated DUI, it is critical to contact the team at Khan Nayyar & Associates, LLC right away.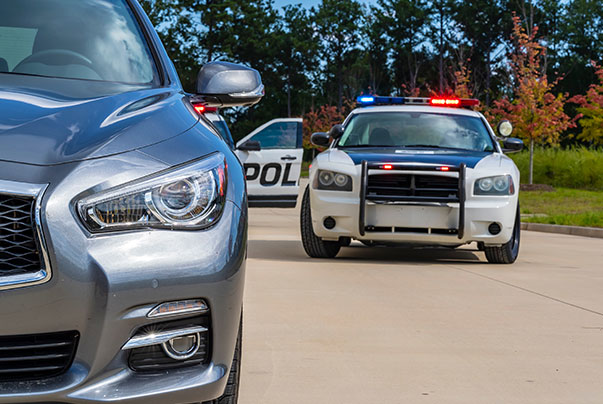 Our team provides guidance with:
Challenging the validity of your license suspension
Reducing the charges against you
A monitoring device driving permit (MDPP)
A breath-alcohol ignition interlock device (BAIID)
A restricted driving permit (RDP)
License Suspension and Driving Relief
If you are convicted on DUI charges in Illinois, you will have your driving privileges revoked. You will also have your license automatically suspended for failing or refusing BAC testing subsequent to an arrest on DUI charges. While a license suspension or revocation is typically issued in the interest of public safety, Illinois law recognizes that life goes on in spite of DUI charges, and you might need to drive to get to work or school or to care for your family. At Khan Nayyar & Associates, LLC, we will help you understand your available options for getting back on the road legally while your case is proceeding as well as after it is finalized.
Get the Help You Need Today
Facing a DUI charge can be extremely stressful, time-consuming, and expensive. There are many variables and moving parts, and even a single mistake along the way could result in serious criminal and administrative consequences. With this in mind, it is important to have an experienced advocate on your side from the very beginning. At Khan Nayyar & Associates, LLC, we have helped hundreds of our friends and neighbor successfully navigate the Illinois justice system, and we are ready to put our proven approach to work for you. Contact our office today to get the help you need.