DuPage County Medical Malpractice Attorney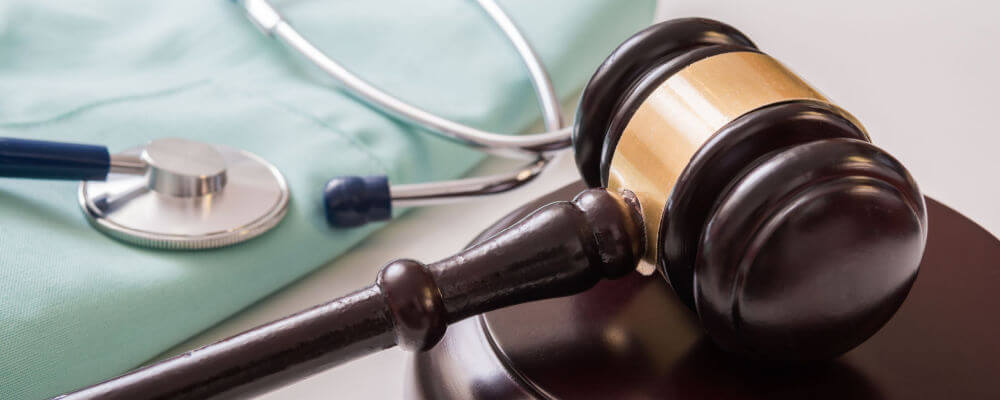 Experienced Lawyers Helping with Injuries Caused By Medical Negligence
When you or a loved one has been the victim of medical negligence, you may feel like you are up against a wall. The medical establishment is complex, and it can be difficult to get the information and answers you deserve in these situations. However, medical providers and medical facilities should be held responsible for negligence that caused patients to suffer harm. An experienced medical malpractice attorney can help you navigate the system and get the compensation you're entitled to.
At Khan Nayyar & Associates, LLC, we can help you investigate your claim, gather evidence, and file a lawsuit against medical providers who were responsible for injuries that you or your family members have suffered. You should not have to take on the medical establishment alone; our experienced medical malpractice attorneys can level the playing field and give you a fighting chance at getting the compensation you need and deserve.
Legal Help Pursuing Compensation for Injuries Caused by Medical Negligence
Medical malpractice occurs when a healthcare professional deviates from the accepted standard of care, resulting in the injury or death of a patient. Medical malpractice may be a factor in multiple types of cases, including those involving:
Birth injuries - Children or mothers may be seriously injured during childbirth due to issues such as failure to monitor and respond to a patient's condition, C-section errors, failure to follow the correct procedures during labor and delivery, or failure to properly respond to issues such as hypoxia, meconium aspiration, or hemorrhaging.
Surgical errors - Surgeons may perform surgeries improperly, such as by operating on the wrong part of the body or leaving foreign objects inside a patient. Other medical professionals such as anesthesiologists may also make mistakes during surgery that can lead to dangerous, life-threatening complications.
Medication errors - Prescription medications can cause serious side effects when they are not prescribed correctly or dispensed properly by medical staff. Patients may suffer injuries if they are administered the wrong medication, if they are given incorrect doses, or if medical professionals fail to account for allergies or dangerous interactions with other medications.
Misdiagnosis - Patients may suffer serious injuries if medical professionals fail to correctly diagnose an illness, disease, or injury. An incorrect diagnosis, a failure to diagnose a condition, or a delayed diagnosis may result in a person not receiving treatment in time to prevent permanent damage or death.
Cancer - Patients may suffer harm if medical professionals do not diagnose cancer in a timely manner. If signs of cancer are missed, treatment options may become more limited, and a person's prognosis may decline significantly.
Cardiac cases - Medical professionals may fail to recognize and respond to symptoms of a heart attack or other cardiac conditions, and patients may suffer harm due to cardiac arrest or heart failure. Patients may also be injured due to issues such as inaccurate heart monitors, incorrect drug prescriptions, or failure to perform CPR correctly.
Strokes - A doctor or other medical professional may fail to recognize the signs of a stroke or respond to symptoms effectively. Patients who have not received the proper treatment for a stroke may experience permanent muscle damage, brain damage, or even death.
Infections and sepsis - Patients may become seriously ill due to infections that occur because staff members at a hospital or medical facility failed to follow the correct sanitary procedures. Patients in medical facilities are at a higher risk of developing infections, so medical professionals should be vigilant about following proper precautions when treating patients who have weakened immune systems or who have been hospitalized for an extended period of time. Injuries may also occur due to the failure to properly treat infections or the failure to properly diagnose and treat sepsis.
Psychiatric cases - Medical professionals may fail to recognize, diagnose, and treat mental health conditions. Patients who suffer from misdiagnosed or untreated conditions such as depression or anxiety may suffer additional complications, and they may not receive the treatment they need to prevent issues such as self-harm or suicide.
Contact Our DuPage County Medical Malpractice Lawyers
If you or a member of your family have suffered harm due to medical negligence, you may be entitled to compensation. An experienced medical malpractice attorney at Khan Nayyar & Associates, LLC can help you take action to address these issues. We will work with you to gather evidence and build a strong case against the medical professional or facility responsible for your injuries. Contact us today at 630-529-9377 to learn more about how we can help you pursue justice for the harm you have suffered due to the negligence of a medical provider.