Schaumburg Immigration Lawyer

Schaumburg Immigration Lawyers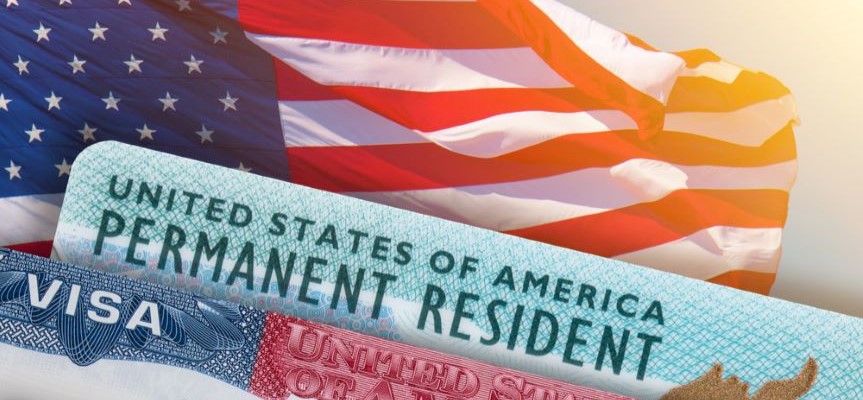 Your Partner in Navigating Immigration Challenges
When it comes to navigating the complex and ever-changing landscape of immigration law, having a knowledgeable and experienced attorney by your side can make all the difference. At Khan Nayyar & Associates, LLC, we are dedicated to providing comprehensive immigration services to individuals and families in Schaumburg, Illinois, and throughout the surrounding areas. Our team of skilled attorneys understands the challenges that immigrants face, and we are committed to helping clients achieve their immigration goals.
Family-Based Visas
Reuniting with loved ones is often a top priority for many individuals who wish to immigrate to the United States. Our firm assists clients with applications for family-based visas, which allow eligible family members to join their U.S.-based relatives.
We can provide guidance through the process of obtaining a fiancé visa for the future spouse of a U.S. citizen or an Immediate Relative visa for a U.S. citizen's spouse, children, or parents. We can also help family members determine their eligibility for Family Preference visas based on the status of the sponsoring family member and their relationship to the immigrant(s) who seek to come to the United States. Our attorneys understand the importance of family relationships, and we work diligently to help our clients navigate the complexities of filing the necessary forms and compiling and submitting all required documentation.
Employment-Based Visas
The United States offers multiple avenues for foreign nationals who wish to work in the country temporarily or establish permanent residency based on their job offers and qualifications. Our firm can assist employers and employees alike with employment-based visas, including:
H-1B Visas: U.S.-based employers may hire foreign workers on a temporary basis. Workers who have the knowledge and experience necessary to work in specialty occupations and who have the required qualifications (typically a bachelor's degree or higher) may receive authorization to live and work in the United States for a limited number of years. Our attorneys assist with the H-1B visa application process, including filing Labor Condition Applications (LCAs) with the Department of Labor.
EB Visas (Employment-Based Immigrant Visas): Immigrants who are seeking permanent residency based on their employment qualifications may be able to apply for different categories of immigrant visas after receiving a job offer and sponsorship from an employer. We can assist with various categories of employment-based immigrant visas, including EB-1 visas for individuals who have extraordinary ability in qualifying fields; EB-2 visas for professionals holding advanced degrees or exceptional abilities; EB-3 visas for skilled workers, professionals with bachelor's degrees, or unskilled workers; and more. Our firm will assess a person's eligibility for an employment-based visa and provide guidance throughout the application process.
Adjustment of Status
For immigrants who are already present in the United States and wish to become lawful permanent residents, our firm can help them navigate the adjustment of status process. We will assess a person's situation carefully to determine whether they are eligible based on family sponsorship or through employment opportunities. We will provide guidance tailored specifically to a person's circumstances, ensuring that they will be able to receive a Green Card and live permanently in the United States.
We understand that the process of applying for an adjustment of status can be complex, and it will involve numerous forms and supporting documents. Our attorneys will meticulously prepare all required paperwork while ensuring compliance with applicable laws and regulations. Throughout this process, we will keep our clients informed about any updates or changes that may affect their cases.
Waivers of Inadmissibility
For people who are deemed inadmissible to the United States due to certain grounds, obtaining a waiver of inadmissibility may be necessary. Our firm has extensive experience assisting clients with waivers of inadmissibility, including those related to criminal issues. We can help immigrants demonstrate that a waiver is necessary to prevent an immediate family member who is a U.S. citizen or Green Card holder from experiencing undue hardship. We can also provide guidance on the types of waivers that may be available and ensure that an immigrant completes all required procedures. Depending on the type of waiver that may be appropriate, we can advise a person on whether they may need to leave the United States and seek permission to re-enter the country legally.
Contact Our Experienced Schaumburg Immigration Lawyers
Navigating the complexities of U.S. immigration law requires knowledge, skill, and attention to detail. At Khan Nayyar & Associates, LLC, we possess these qualities along with a deep commitment to helping our clients achieve their immigration goals. If you need assistance with visas for family members or employees, adjustment of status applications, waivers of inadmissibility, or other issues that may affect your immigration status, do not hesitate to contact us at 630-529-9377. Our dedicated team of attorneys is ready to provide personalized guidance to ensure that matters related to immigration can be resolved successfully.