Understanding Fiancé Visas and Their Eligibility Requirements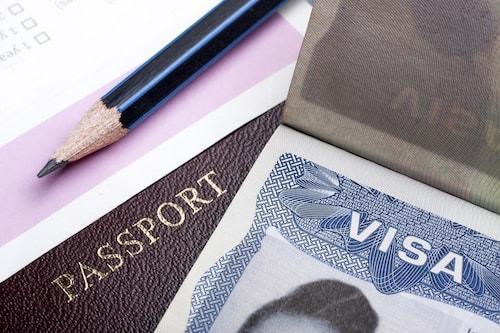 Immigration has been a hot topic in recent years. Under the current presidential administration, immigration policies have been under scrutiny, and fiancé visas - officially known as K-1 visas - have taken a hit. According to the United States Citizenship and Immigration Services (USCIS), around 90 percent of fiancé visas were approved in 2016. In 2017, when President Donald Trump took office, the percentage of approved fiancé visas dropped to around 66 percent. Even though fiancé visas are getting harder to obtain, it is not impossible to get one - you just need the help of a skilled immigration attorney.
Eligibility Requirements for a K-1 Visa
In order to successfully obtain a visa for your fiancé, you must meet certain requirements. Though every visa petition is different, there are a few common requirements that you must meet. Eligibility requirements include:
You must be a U.S. citizen;
Both you and your spouse must be able to become legally married;
You must intend to marry your fiancé within 90 days of receiving the visa;
You must have physically met each other face-to-face at least once within the past two years; and
You must meet certain income requirements to prove that you can support your fiancé.
Other Elements of the K-1 Visa Process
In addition to meeting the requirements for a fiancé visa, you must also complete a series of other steps in order to successfully complete the process:
Interview: Once you file your I-129F form, which is your Petition for Alien Fiance, then the U.S. embassy or consulate in your fiancé's home country will schedule your fiancé for an interview. The main purpose of this interview is to determine whether or not your fiancé is eligible for the visa or not, though they are also looking to make sure that your relationship is true and not a farce to gain a visa. If your fiancé is granted a visa, it will be valid for a single entry to the United States for six months.
Marriage: After your fiancé enters the U.S., you have 90 days to get married. The K-1 immigrant status automatically expires after 90 days, so if you do not get married by then, your fiancé must leave the country, or they will be violating immigration law, which could hinder future chances for immigration.
A Bolingbrook Family Immigration Attorney Can Help
The immigration process can be a long and complicated one - but it does not have to be. If you need to petition for a visa so your fiancé can come to the United States, you need the immediate help of a compassionate Addison family immigration attorney. Khan Nayyar & Associates, LLC can help you navigate the visa application and approval process. Do not let confusing rules and procedures stand in the way of your family's happiness. Call our office at 630-529-9377 to schedule a consultation and begin your immigration process.
Sources:
https://www.uscis.gov/sites/default/files/USCIS/Resources/Reports%20and%20Studies/Immigration%20Forms%20Data/All%20Form%20Types/all_forms_performancedata_fy2016_qtr4.pdf
https://www.uscis.gov/sites/default/files/USCIS/Resources/Reports%20and%20Studies/Immigration%20Forms%20Data/All%20Form%20Types/Quarterly_All_Forms_FY17Q4.pdf
https://www.uscis.gov/family/family-us-citizens/visas-fiancees-us-citizens