DuPage County Fire Injuries Attorneys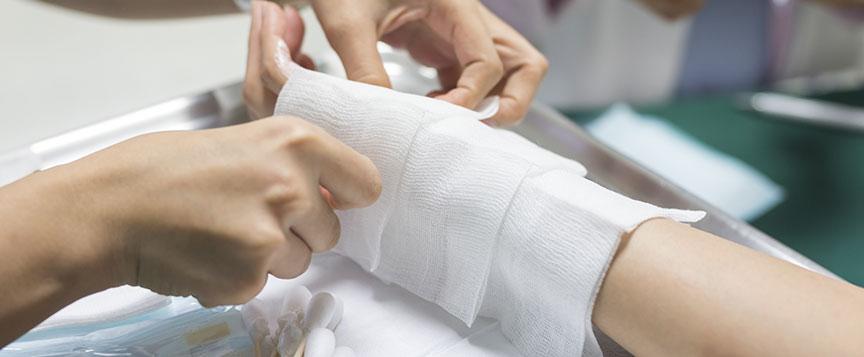 Lawyers Providing Legal Help to Fire Victims in Illinois
No one ever expects to be injured in a fire. However, when dangerous fires occur, the physical, emotional, and financial consequences can be devastating for victims and families. If you or a loved one have been injured in a fire, you may be able to pursue financial compensation. A skilled personal injury attorney can help you determine your best legal options as you seek to hold the responsible parties accountable for the harm you have suffered.
Khan Nayyar & Associates, LLC works with fire victims to pursue the compensation they need and deserve. We understand the devastating consequences that families often face when dangerous fires occur, and we work to make sure our clients will be fully and fairly compensated for their injuries and financial losses. We can assist with insurance claims related to fires in people's homes or other locations, ensuring that the proper coverage will be provided to address all losses that have occurred. We can also pursue personal injury lawsuits against the people or parties responsible for a fire, allowing victims to receive compensation for all of the ways they have been affected.
Pursuing Compensation for Fire-Related Injuries and Losses
Fires can cause serious injuries, including severe burns, smoke inhalation, and respiratory problems. In some cases, these injuries can be life-threatening, or fires may even result in the death of one or more people. People who are injured in a fire may require extensive medical treatment, including hospitalization, surgeries to address burn injuries, and ongoing treatment for respiratory damage or other forms of bodily harm. Fires can also result in extensive property damage, and families may struggle to rebuild their lives after suffering the loss of their belongings in a fire.
Tenants who rent property may be at risk of fire injuries due to the negligence of a landlord or other parties. Apartment fires may occur due to fire code violations, dangerous electrical wiring, or other fire hazards on a property. In these cases, landlords may be held accountable for the fire injuries suffered by tenants. If fires were caused by defective or dangerous products, such as faulty appliances, tenants or homeowners may take legal action to recover compensation from the product manufacturer, a contractor or technician who did not install items correctly, or other parties who acted negligently and failed to take the proper steps to prevent fires.
In some cases, fire injuries may occur due to defective fire prevention systems, such as smoke alarms or sprinklers. If alarms do not go off at the proper times, the residents of a home or the occupants of a public building may not be able to get to safety, and they may suffer serious burns or smoke inhalation injuries. If sprinklers or fire extinguishers do not function properly, fires can quickly burn out of control with no way to stop them, and this can result in extensive property damage or injuries to a building's occupants. In these situations, the manufacturers of these defective products may be liable for injuries and damages suffered by victims.
Contact Our Downers Grove Fire Injury Attorneys
If your family has been affected by a fire, or if you or someone you love have suffered serious fire-related injuries, the experienced legal team at Khan Nayyar & Associates, LLC can help. We understand that a fire can be a devastating event that can not only cause physical harm, but also emotional trauma and financial hardship. We can help you pursue compensation for medical expenses related to burn injuries or other forms of bodily harm, lost wages, the costs of repairing or replacing damaged property, and the emotional trauma and physical pain and suffering your family has experienced. Contact us today at 630-529-9377 to arrange a consultation and get the legal help you need.