Downers Grove E-2 Visa Attorney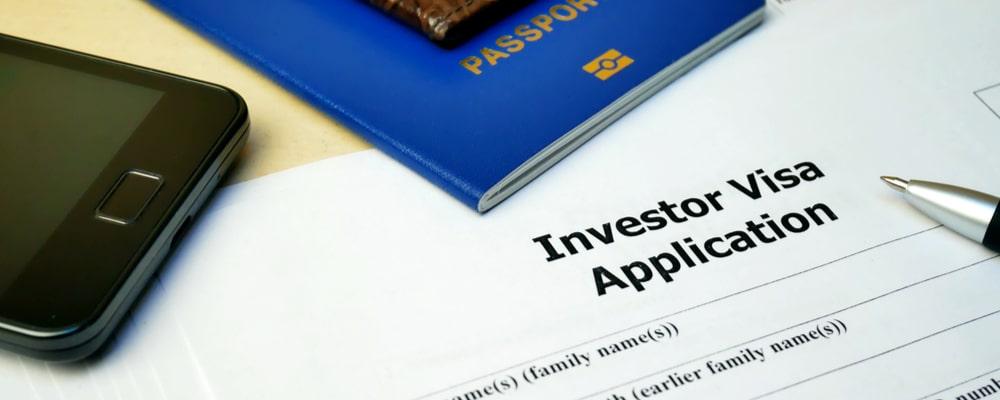 Lawyers for Treaty Investor Classification in Oak Brook and DuPage County
There are many different opportunities available for those who wish to operate a business in the United States, but citizens of other countries will need to meet certain requirements before they can do so. In some cases, an investor or their employee may qualify for E-2 nonimmigrant status. However, meeting the requirements for E-2 classification can be a complex process. At Khan Nayyar & Associates, LLC, our immigration attorneys can help you prepare and file the proper forms and documentation, ensuring that you will be able to live in the U.S. and operate your business successfully.
E-2 Classification for Investors
An investor who is seeking to enter the United States may apply for an E-2 visa, or investors who are currently in the U.S. can request a change of status to E-2 classification. This classification is available for investors who are citizens of countries that have a commerce and navigation treaty with the United States, such as France, Germany, China, the United Kingdom, Japan, Korea, Canada, Mexico, Israel, Turkey, the Philippines, and Australia.
Investors must have invested or be in the process of investing capital in a business enterprise inside the United States, and they must have at least 50% ownership of this enterprise. The enterprise must be a bona fide business that produces goods or provides services with the intent of earning a profit, and the business must meet all legal requirements to operate in the state, county, or city where it will be located. In addition, the capital invested in the business cannot have been obtained through criminal activity, either directly or indirectly.
The capital the investor has placed or will place in the business must be at risk, and the investment must be structured so that the investor may experience a partial or total loss if the business fails. A business enterprise must be non-marginal, meaning that it must produce income sufficient to financially support the investor and their family. If a business does not currently have the capacity to generate this amount of income, it should be able to do so within five years after the investor receives E-2 classification.
E-2 Classification for Employees
Employees of treaty investors may also qualify for E-2 classification, allowing them to live and work in the United States. An employee must be from the same country as an investor who employs them, or they must be employed by a business that is at least 50% owned by people of the same nationality who maintain E-2 classification or would be eligible to be classified as treaty investors.
To qualify for E-2 classification, an employee must work in an executive or supervisory position, or they must have special skills or qualifications that make them essential to the business's operations. Whether an employee is considered essential may depend on their proven expertise in their employer's type of business, whether other people in the United States have similar skills and qualifications, and the level of salary the employee would earn.
Contact Our DuPage County Treaty Investor Visa Lawyers
E-2 classification grants a person temporary nonimmigrant status, and it will allow a person to stay in the United States for two years. However, E-2 classification can be extended in two-year increments, and there is no limit on the number of extensions a person may receive, as long as they maintain the qualifications for E-2 classification. Spouses and unmarried children of treaty investors or employees may also receive authorization to enter the United States, although spouses will need to apply for a separate work authorization.
Filing the proper forms and meeting all requirements to obtain and maintain E-2 classification can be a complex process. At Khan Nayyar & Associates, LLC, we can help complete this process, including helping you gather the necessary documentation, identifying any issues that may need to be addressed, and ensuring that all information is filed correctly. To learn more about the services we provide, contact us today by calling 630-LAWYERS.