DuPage County Sexual Harassment Lawyers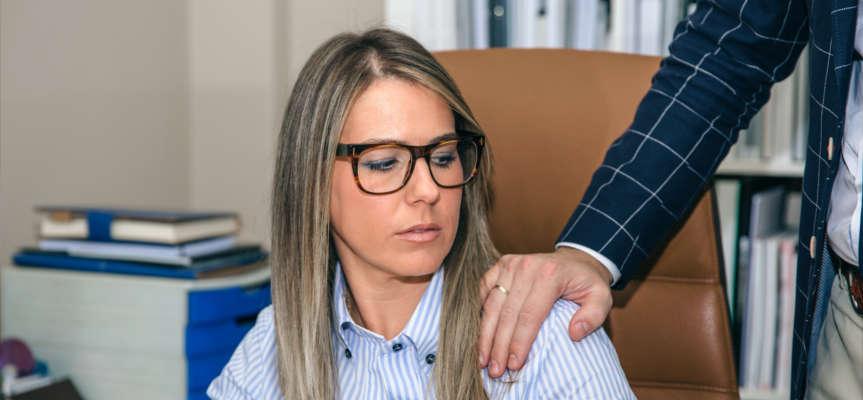 Attorneys for Employee Sexual Harassment Claims in Oakbrook Terrace, Downers Grove and Elmhurst IL
Workplace sexual harassment is a serious issue and should not be taken lightly. Not only does sexual harassment interfere with your ability to do your job well, but it creates fear, anxiety and uncertainty around your job security and income when it is not handled or addressed by your employer. In addition, it creates a toxic work environment and corporate culture that is not acceptable in the world today.
At Khan Nayyar & Associates, LLC, we understand the repercussions sexual harassment can have on a company, its employees, and its work environment. We are dedicated to combating sexual harassment in the workplace by representing individuals who experience it and fighting against employers who allow sexual harassment to occur on their watch.
Types of Sexual Harassment at Work
Sexual harassment can take many forms, some more subtle than others:
Sexual jokes, innuendos, or teasing.
Requests for sexual favors in exchange for on-the-job benefits, promotions, and pay raises.
Compliments about another person's body or appearance that are sexual in nature.
Terms or titles that another person finds demeaning or offensive. For example, a female coworker being repeatedly referred to as "sweetheart" or "honey" by a male coworker can be considered as a form of sexual harassment.
Inappropriate touching such as brushing up against another person on purpose.
Asking another person about his or her sexual orientation or sexual activity.
In many cases, harassers choose their victims carefully based on their immigration status, lack of advanced education or marital / family situation, knowing that the victim is less likely to complain if they have no other employment option.
Retaliation for Sexual Harassment Claims
Oftentimes, employees are concerned about being fired for complaining about sexual harassment to their company's human resources department or to their supervisor. Sometimes, it is the supervisor who is doing the harassing. In Illinois, it is illegal for your employer to fire or demote you for making a sexual harassment complaint. If your employment was terminated because you filed a sexual harassment complaint against an employer or co-worker, contact our law firm immediately. You may be able to file a lawsuit against your former employer or company and get your position back with back pay.
Sexual Harassment Lawyers in Downers Grove IL
When sexual harassment becomes the norm in a workplace setting, the work environment becomes toxic and intimidating. The attorneys at Khan Nayyar & Associates, LLC are committed to assisting individuals who suffer from sexual harassment. It is imperative that you consult a lawyer if you experience sexual harassment at your place of employment. Filing a sexual harassment complaint with your employer or human resources department may not suffice if too little or no action is taken against the offender. You have the right to a safe work environment. Schedule a consultation today by calling 630-LAWYERS or contact us online. We serve clients in Oakbrook Terrace, Downers Grove, Elmhurst, and throughout DuPage County.