DuPage County Green Card Lawyers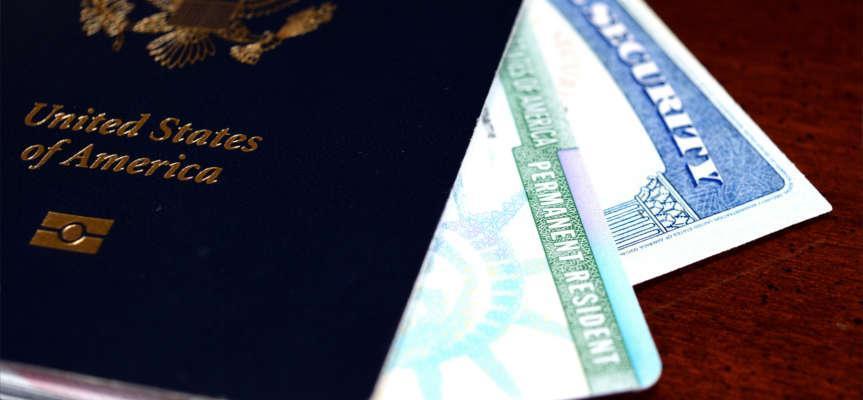 Immigration Attorneys for Green Cards, Work Visas, and Family Visas in Bolingbrook, Westmont and Surrounding Areas
A green card (also referred to as a lawful permanent resident card) allows foreign nationals to permanently stay and work in the United States. A green card not only permits individuals to establish a life in this country but also provides them with a path to U.S. citizenship. Although a green card reaps many benefits, the process of applying for one is lengthy and complex. The immigration attorneys at Khan Nayyar & Associates, LLC can guide you throughout the application process. And if your application was denied or if the issuance of your green card is delayed, we can help you quickly resolve the issue.
Eligibility for a Green Card
Foreign nationals may be eligible to apply for green cards if they meet one of several status categories. A few of these categories include:
Green card through family. The following individuals are eligible for a green card through family: immediate and distant relatives of U.S. citizens, immediate relatives of green card holders, fiancé(e)s of U.S. citizens, children of U.S. citizens' foreign fiancé(e)s, and widowers of U.S. citizens.
Green card through employment. Certain immigrant workers, physicians who agree to medically practice in designated underserved areas within the U.S., and immigrant investors may all obtain green cards through employment.
Green card through the Diversity Immigrant Visa Program. This program operates in a similar way to a lottery. About 50,000 immigrant visas are issued per year to randomly selected individuals who applied for visas from countries that have low rates of immigration to the U.S. Individuals who currently reside in the U.S. with nonimmigrant status (or another status) can apply for an adjustment of status, which will allow them to apply for a green card.
Petitioning for a Family Visa As a Green Card Holder
A green card holder can apply for a visa for a foreign spouse using the family second preference (F2) visa. If you filed a visa petition for your foreign spouse when you were a green card holder (lawful permanent resident), but you are now a U.S. citizen, you are required to upgrade that petition from family second preference (F2) to immediate relative (IR). You can upgrade the petition by sending a copy of your U.S. passport's biodata page and a copy of your naturalization certificate to the National Visa Center (NVC).
Skilled Immigration Lawyers in Lombard IL
At Khan Nayyar & Associates, LLC, we know how invaluable a green card is for your current and future livelihood in this country. Our compassionate immigration attorneys will assist you during the green card application process, help you understand any conditions that may be on your green card, and help you file for citizenship after you have been a green card holder for a certain number of years.
To schedule a consultation, call us at 630-LAWYERS or contact us online. We serve clients in Elmhurst, Bolingbrook, Westmont, and throughout Illinois.