Downers Grove Traffic Ticket Defense Attorney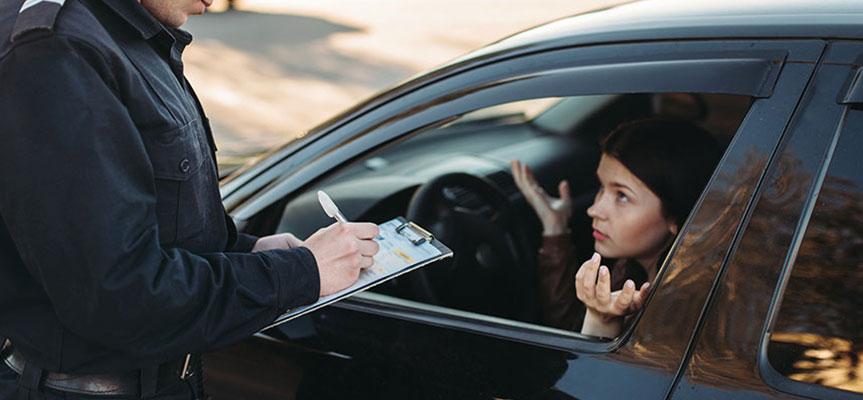 Lawyers for Traffic Violations in Oak Brook, Westmont, and DuPage County
The last thing any driver wants to see is flashing red and blue lights in their rearview mirror. Being pulled over by a police officer can be a stressful situation, and receiving a traffic ticket can affect your life in many ways. Even seemingly minor traffic violations can lead to increased insurance rates, and multiple violations can lead to the loss of your license. More serious violations can result in criminal charges, and a conviction can be punished with fines, probation, or even jail time. To defend against a traffic ticket and minimize the consequences you may face, it is important to work with a criminal defense attorney who is experienced in these types of cases.
At Khan Nayyar & Associates, LLC, we understand the difficulties that you may face after receiving a traffic ticket, and we can provide the defense you need. We are dedicated to helping our clients find practical solutions to their legal issues, and we will work with you to help you avoid the serious consequences of traffic violations and ensure that you can maintain a valid driver's license.
Consequences of Traffic Violations
Police officers may issue traffic tickets for a variety of infractions, and many drivers believe the best response to a ticket is to pay the associated fine and move on. However, doing so can result in unintended consequences and additional costs, since paying a fine means that a driver has pled guilty to the alleged violation.
Each type of traffic violation carries a certain amount of points that will be added to a driver's record if the driver pleads guilty or is convicted of the offense. If a person receives three or more violations within a 12-month period, their driver's license will be suspended, and the length of the suspension will be based on the total number of points on their record. Some serious offenses, such as drunk driving or drag racing, can also result in a license suspension or revocation if a person is convicted, and a driver may need to go through the driver's license reinstatement process with the Illinois Secretary of State before they will be allowed to legally drive again.
In some cases, drivers may be able to receive court supervision, which will allow them to avoid a conviction and having a violation added to their record. In others, they may be able to have a violation dismissed altogether. Our attorneys can help determine the best ways to address a wide variety of traffic violations, including:
Speeding
Aggravated speeding (26 mph or more over the speed limit)
Speeding in a school zone or construction zone
Running a red light or stop sign
Failure to stop for a school bus or railroad crossing
Driving with a suspended or revoked license
Driving without the required insurance or proof of insurance
Driving with an expired license plate or vehicle registration
Driving under the influence (DUI) of alcohol, marijuana, or controlled substances
Reckless driving
Drag racing
Fleeing or eluding police officers
Failure to reduce speed to avoid an accident
Leaving the scene of an accident
Failure to yield to an emergency vehicle (Scott's Law)
Texting or using a cell phone while driving
Seat belt violations
Illegal lane changes or U-turns
Contact Our Oak Brook Traffic Violation Attorneys
By working with Khan Nayyar & Associates, LLC, you can determine the best ways to avoid the consequences related to a traffic ticket or other type of moving violation. We will make sure you understand how your life will be affected if you plead guilty or pay a fine, and we will advocate on your behalf to help you maintain your ability to drive. To learn how we can help with your case, contact us by calling 630-LAWYERS. We represent clients throughout DuPage County, including Downers Grove, Elmhurst, Westmont, Hinsdale, Oak Brook, and Clarendon Hills.