Chicago Crimmigration Attorneys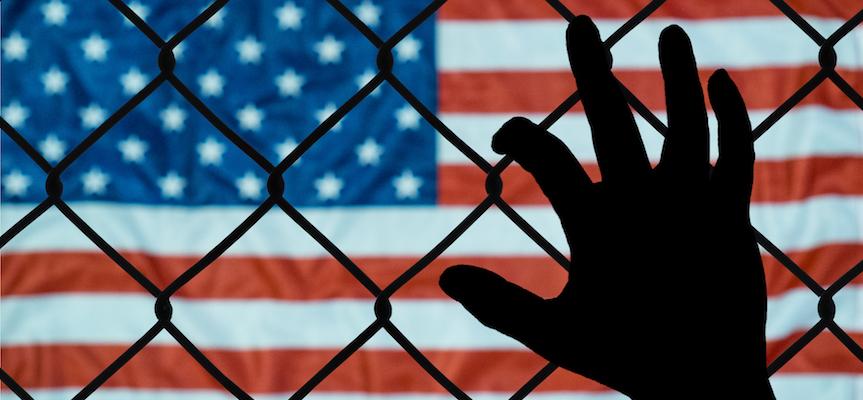 Immigration Lawyers Assisting With Criminal Defense Cases in Illinois
The immigration laws in the United States are complex. Individuals and families who have come to the U.S. from another country are often unaware of how different factors will affect their immigration status. Criminal charges are one area that can cause a great deal of concern, and documented or undocumented immigrants often do not realize that a criminal conviction may result in deportation.
The attorneys of Khan Nayyar & Associates, LLC have a great deal of experience in both immigration law and criminal defense, and we can assist immigrants in Illinois in matters involving "crimmigration."
Immigrant Rights in Criminal Cases
Certain types of criminal offenses, such as sexual assault, drug trafficking, or money laundering, are considered deportable crimes, and even lawful permanent residents of the United States who hold a green cards may be subject to deportation if they are convicted of one of these offenses. However, immigrants have certain rights in criminal cases, including the right to understand the consequences that a guilty plea will have on their immigration status.
In 2010, the U.S. Supreme Court made a landmark ruling in the case of Padilla v. Kentucky, and following this decision, attorneys representing immigrants in criminal cases are required to inform their clients about whether pleading guilty will result in the risk of deportation. However, due to the complexity of immigration laws, there is often a great deal of uncertainty about the immigration consequences of a conviction. In these cases, it is important to work with an Illinois attorney who is experienced in crimmigation cases.
Protecting Against Deportation Due to Criminal Charges
Immigrants, who are facing criminal charges (such as a DUI, DWI, Domestic Violence, or Retail Theft charge), may not realize that they face consequences under both criminal law and immigration law. A seemingly minor charge that is a misdemeanor under Illinois' criminal laws may be considered an aggravated felony under immigration law, and even past criminal convictions may result in an immigrant being subject to deportation proceedings.
No matter the nature of a criminal charge, it is important for immigrants to work with a skilled crimmigation attorney to determine how their immigration status will be affected by current or past criminal convictions and the proper approach that should be taken to avoid deportation.
Contact a Cook County Crimmigration Attorney
If you are an immigrant who has been arrested on criminal charges or are concerned about how past convictions may affect your status, the Chicago crimmigration lawyers of Khan Nayyar & Associates, LLC can provide you with the legal help you need. If you are a criminal defense attorney who needs assistance determining the potential deportation risks of a client's guilty plea, we can provide you with consultation about how immigration law applies to the case. With our experience in both criminal law and immigration law, we can work to help you reach a positive outcome in your case. Contact us at 630-LAWYERS to schedule a consultation.