Common Ways People From Cape Town Immigrate to the United States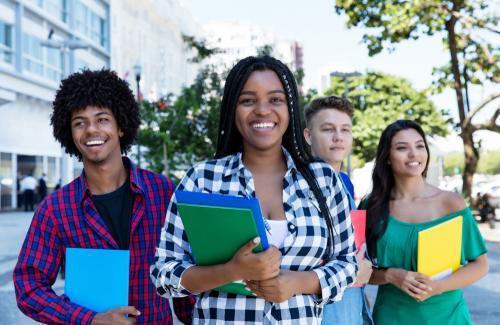 Immigration has been an integral part of the United States since the Europeans discovered the "New World" in the 1400s. Each year, the U.S. sees tens of millions of visitors from around the world, many of them staying in the country long-term or permanently. Though some of the biggest immigrant populations in the U.S. are comprised of people from countries such as Mexico, China, and India, there has been an increase in recent years in the number of immigrants from African countries. The majority of African immigrants are from sub-Saharan countries, and one that is rapidly growing is South Africa. Estimates from the Migration Policy Institute show that there were thought to be around 100,000 immigrants from South Africa living in the U.S. in 2017.
Family-Based Visas
Family-based immigration is one of the more popular ways to immigrate to the U.S., no matter the country you are emigrating from. You may be eligible to receive a family-based visa if you are:
A spouse of a U.S. citizen

An unmarried child of a U.S. citizen

A parent of a U.S. citizen

Another relative of a citizen or lawful permanent resident

A fiance or widower of a citizen
As more immigrants are coming from South Africa, their families are also coming over, using the family-based immigration visas. To receive a green card through a family-based visa, you must have a sponsor, or someone who knows you, act as your witness and sign and file various forms for you.
Employment-Based Visas
There are various types of employment-based visas, but the one that has been most common in the past couple of years is what is known as the EB-5. Many South Africans from Johannesburg and Cape Town have immigrated to the U.S. through the use of an EB-5 visa. An EB-5 visa is a program that was created to stimulate the economy by requiring applicants of the EB-5 to invest a certain amount of money into the U.S. and hire a certain amount of people. As of November 21, 2019, foreign investors must have at least $900,000 available for an investment in order to be eligible for an EB-5 visa. The investment must be used to create 10 full-time jobs for new employees.
A DuPage County South African Immigration Lawyer Can Help
For many people around the world, immigrating to the U.S. is the dream. Immigration can be a long, stressful process that is wrought with paperwork, which is why you should speak with an Illinois immigration attorney if you are considering coming to live in the U.S. At Khan Nayyar & Associates, LLC, our team visited Cape Town over the Thanksgiving holiday in 2019, and we are proud to represent South African immigrants who are looking to come to the United States. Our skilled lawyers have the tenacity and experience to help you every step of the way. Call our office today at 630-LAWYERS to schedule a consultation with one of our attorneys.
Sources:
https://www.uscis.gov/greencard
https://www.uscis.gov/working-united-states/permanent-workers/about-eb-5-visa-classification
https://www.migrationpolicy.org/article/sub-saharan-african-immigrants-united-states