Obtaining Family Preference Green Cards for Children of U.S. Citizens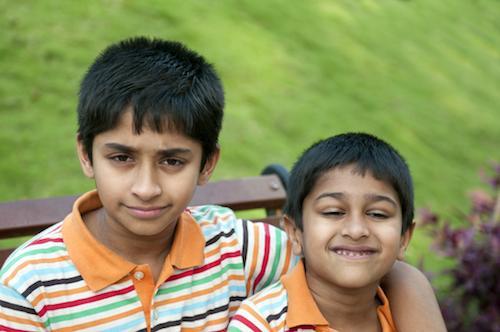 When citizens of the United States have relatives who live overseas, they are likely to want to bring their loved ones to live with them. This is a primary concern for parents, since they will want their children to live in a safe community and take advantage of the excellent educational opportunities that are available in the United States. However, it is important to understand the legal procedures that must be followed when helping a family member immigrate to the U.S.
Obtaining an Immigrant Visa
While there are a limited number of visas available for most categories of people who wish to immigrate to the United States and become a lawful permanent resident, immigrant visas for immediate relatives of U.S. citizens are unlimited. Immediate relatives include the children of citizens, as long as those children are under 21 years old and are not married.
To obtain an immigrant visa for an immediate family member, a citizen can file Form I-130 (Petition for Alien Relative).
Adjustment of Status
After the child of a U.S. citizen has received an immigrant visa and come to the United States, they can apply to adjust their status to lawful permanent resident and receive a Green Card. Family preference Green Cards are issued based an immediate relative's relationship to a citizen, and children of U.S. citizens are given first priority when issuing these Green Cards.
A person can apply to adjust their status by filing Form I-485 (Application to Register Permanent Residence or Adjust Status). In order to qualify for a Green Card, they must meet the following requirements:
They must be physically residing in the United States.
They must have been allowed to enter the U.S. after being inspected by an immigration officer.
They must not have any bars to adjustment or grounds for inadmissibility. In some cases, exceptions or waivers of inadmissibility may be available.
As immediate relatives, children of U.S. citizens may also file Form I-130 and Form I-485 concurrently to expedite the immigration process.
Contact an Aurora Immigration Lawyer
The procedures and requirement for applying for an immigrant visa and Green Card for children of U.S. citizens can be complicated, and an experienced attorney can provide invaluable legal assistance throughout this process. If you have any questions about obtaining visas or Green Cards for family members, contact the Lombard immigration attorneys of Khan Nayyar & Associates, LLC. Call our office at 630-LAWYERS.
Sources:
https://www.uscis.gov/greencard/immediate-relative-us-citizen
https://www.uscis.gov/greencard/visa-availability-priority-dates