What Should Be Included in a Severance Agreement for a Professional?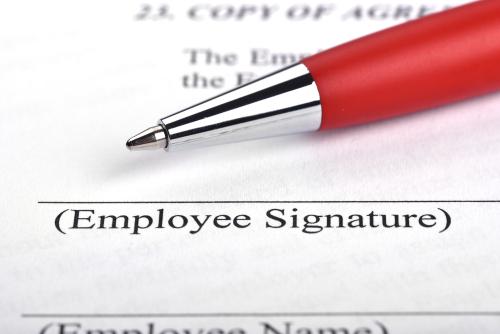 The end of employment after many years at one company can bring on many feelings for an employee. He or she may be angry, sad, shocked, or even relieved. Being terminated or "let go" can often come as a surprise if the employer suddenly had to downsize. In certain situations, an employer may offer a severance package to the dismissed employee. A severance agreement is a legal document that outlines the responsibilities and rights of each party involved. It generally provides a certain amount of severance pay for the employee in return for meeting certain requirements. For professionals who are at the executive level, it is imperative to have an experienced attorney review the terms of this type of agreement before signing it.
What Is Severance?
A severance package typically includes a portion of an employee's salary, as well as certain additional benefits. The severance agreement offered by the employer may release the company from liability, including wrongful termination lawsuits or claims of sexual harassment or discrimination. It may also include non-compete, non-disclosure, and non-solicitation agreements that place restrictions on the former employee.
In addition to any regular pay that is owed to the worker, a severance package may include the following:
Additional payment based on months of service

Payment for unused accrued PTO

Monetary compensation in place of a required notice period

Retirement accounts

Stock options

Outplacement assistance/employment services

Health insurance benefits
Special Considerations for Executives
Working professionals who have reached the executive level in their respective careers often make a large annual salary, plus quarterly or yearly bonuses depending on the industry or work in a sales position. When their jobs are eliminated or they are terminated, it can be difficult for these executives to recover financially. A severance offer should be appropriate based on the income earned most recently. Unfortunately, some companies may try to provide a lower amount of severance pay in an attempt to cut costs. An employment lawyer can help negotiate a better settlement to ensure the employee receives proper compensation for the time worked at the company.
In some instances, a severance contract can include non-compete, non-solicitation, or confidentiality agreements. These restrictive covenants may ask an individual to agree not to work for a competitor or give any proprietary information to a new employer. If these terms are too strict, they may impact a person's chances of obtaining future employment. That is why it is essential to clarify these restrictions, including determining whether they apply for a certain amount of time or in a specific geographical area, before agreeing to them.
Professionals who are in the latter part of their careers may be concerned about retirement after leaving a long-time job, so they will want to be clear about their retirement benefits. The loss of their job may also affect their medical benefits, which can be an expensive cost to pay out of pocket when compared to being on an employer's plan. As part of a severance agreement, an employee may request that the company pay the premiums for COBRA medical coverage for a period of time.
Contact a Schaumburg Employment Law Attorney
Losing your job under any circumstances can be devastating. Depending on the company, you may be offered a severance package. However, it is important to carefully review a severance agreement before accepting it. The accomplished Joliet severance agreements lawyers of Khan Nayyar & Associates, LLC will make sure your agreement protects your rights. We will negotiate on your behalf to help you receive the amount of severance pay that you need and deserve to move on with your life. Call us today at 630-529-9377 to schedule your private consultation.
Sources:
http://www.ilga.gov/legislation/ilcs/ilcs3.asp?ActID=3891&ChapterID=2
http://www.ilga.gov/legislation/publicacts/fulltext.asp?Name=100-1040