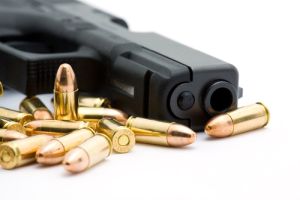 The Second Amendment of the U.S. Constitution gives Americans the right to keep and bear arms. However, federal and state laws regulate who can own and possess guns and other types of weapons. Under Illinois' Concealed Carry Act, individuals must have a permit to carry a gun in public. In addition, all gun owners must have a Firearm Owner's Identification Card (FOID). Carrying a gun without the required paperwork can result in fines and even jail time. There are additional actions that constitute the unlawful use of a weapon (UUW). In some cases, a person may not realize his or her actions are illegal. That is why it is important for all Illinois residents to understand the laws since violations can result in serious criminal charges.
Illegal Weapons Use
There are many ways that an individual can commit actions that result in charges for the unlawful use of a weapon. In addition to not having a valid permit or FOID, a gun owner may face UUW charges if he or she has a loaded gun accessible in his or her car. Unloaded firearms with ammo readily available in a vehicle may also result in UUW charges. In addition, a person under the age of 21 cannot possess a firearm.
This crime can also occur when someone sells, manufactures, purchases, or possesses a weapon such as a:
...