Employment Based Immigration

Downers Grove Employment-Based Immigration Lawyers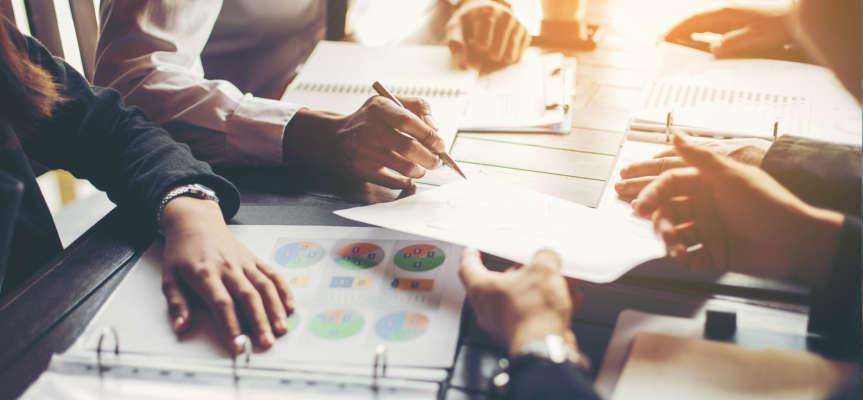 Immigration Attorneys for Temporary Work and Employment-Based Immigrant Visas in Oak Brook and DuPage County
Filing a petition for a foreign worker is a complicated and lengthy process. The immigration attorneys at Khan Nayyar & Associates, LLC can guide you in filing a petition to ensure that all required documents and paperwork is submitted to U.S. Citizenship and Immigration Services. Our previous professional experience with the Department of Labor gives us unique insight into the regulations and laws that govern employment-based immigration. Whether you are sponsoring a temporary agricultural worker or a skilled professional to come work for you in the U.S., contact our firm today.
Temporary Work Visas
There are many work visas that allow foreign nationals to work in the United States for a short period of time. These visas include the following:
H-1B Visa. Foreign nationals who hold advanced degrees and work in specialty occupations may be eligible for an H-1B visa. Renowned fashion models, researchers, and individuals working on the Department of Defense's projects are also eligible for the H-1B visa.
Temporary agricultural worker visas (H-2A). This type of visa is for those who will complete temporary or seasonal agricultural work in the U.S. It limited to nationals of certain countries, with some exceptions.
Temporary non-agricultural worker visas (H-2B). An H-2B visa is for foreign citizens to complete any seasonal or temporary work that is not agriculture-related. This type of visa is also limited to nationals of certain countries, with some exceptions.
Trainee or special education visitor (H-3 visa). This type of visa allows foreign nationals to come to the U.S. to receive training that is not medical or academic in nature. The training the foreign national seeks in the U.S. must be unavailable in the national's home country.
Green Cards for Foreign Workers
Unlike worker visas, employment-based immigrant visas provide an avenue for foreign nationals to permanently stay in the United States for work-related purposes. Once the foreign national comes to the United States on an employment-based visa, he or she can apply for a green card. Employment-based immigrant visas are divided into five categories:
Employment first preference (EB-1), Priority Workers: Foreign nationals with extraordinary abilities in education, the arts, the sciences, sports, or business are eligible for EB-1 visas. In addition, distinguished professors, researchers, and some multinational business executives and managers are eligible for this type of visa.
Employment second preference (EB-2): This type of visa is for professionals who have advanced degrees and/or have exceptional abilities in business, the arts, or the sciences.
Employment third preference (EB-3): Skilled workers, professionals, and unskilled workers are all eligible for an EB-3 visa.
Employment fourth preference (EB-4): An EB-4 visa applicant must have an approved Form I-360 (Petition for Amerasian, Widow(er), or Special Immigrant) filed on his or her behalf (unless the applicant is a former or current employee of the U.S. government). Some foreign nationals that are eligible for this type of visa include broadcasters in the U.S., Iraqi and Afghan interpreters/translators, certain religious workers, and others.
Employment fifth preference (EB-5): Immigrant investors who wish to invest in U.S. companies and corporations that provide jobs may be eligible for an EB-5 visa.
Visas are also available for foreign national investors from countries who have signed commerce or navigation treaties with the United States. Treaty investors and their employees may be eligible for E-2 status.
Employment-Based Immigration Attorneys in DuPage County
The attorneys at Khan Nayyar, & Associates strive to connect executives, corporations, and workers across the globe. We understand the value of employment-based immigration and how it gives businesses across the country an opportunity to access quality talent. However, filing a petition for a foreign national to come and work in the U.S. is a time-consuming and complex process. Our immigration lawyers can make the process more simple for you. Call us at 630-LAWYERS or contact us online for a consultation. We serve clients in Downers Grove, Oak Brook, Lombard, and throughout DuPage County.