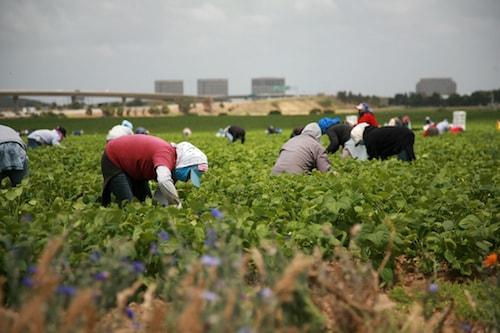 An estimated 1.13 million people obtained lawful permanent resident (LPR) status in the United States in 2017, according to the Department of Homeland Security. While employer exploitation can happen to anyone, immigrants tend to be the target of exploitation or abuse, threatening the lawful immigration status of many workers.
Abusive Behaviors of Employers
Certain behaviors exhibited by employers can violate laws related to wages and hours, protections provided by equal employment laws, or workers' rights to participate in protected collective activity, but sometimes employer abuse can be considered a criminal offense. These behaviors include things such as:
Trafficking
Rape
Unlawful criminal restraint
False imprisonment
Blackmail
Involuntary Servitude
Witness tampering
Obstruction of justice
Extortion
Domestic Violence
Kidnapping
Being held hostage
Manslaughter
Murder
In situations which these behaviors occur, workers may possibly be eligible to receive a U visa.
Why Apply for a U Visa?
U visa immigration status can provide workers with relief and offer an alternative form of lawful residency for people who are the victims of workplace abuse. Often, these workers are afraid of losing their immigration status because of employer retaliation, and they do not report their employers' criminal activity. A U visa can offer the workers with protection if they are willing to help law enforcement investigate crimes in their workplace.
Purpose and Benefits of U Visas
The U visa was created in 2000 when Congress passed the Victims of Trafficking and Violence Protection Act. The purpose of this visa is to encourage the reporting criminal activity, but to also provides protection to immigrants who cooperate with law enforcement. The primary intent of the law was to protect victims of violent crimes and domestic violence, but it also provides protections against qualifying crimes in the workplace.
If an immigrant is granted a U visa, the immigrant benefits with:
Lawful immigrant status for up to four years.
Work authorization.
Protections for qualifying family members.
Opportunity to adjust their status to LPR after three years.
Eligibility Requirements
In order for immigrants to be eligible to receive a U visa, they must meet a certain set of requirements. These include:
The worker suffered physical or mental abuse because they were a victim of criminal activity.
The worker can provide information about the crime(s).
The worker has been, is being, or will be helpful to law enforcement during the investigation and prosecution of the crime.
The criminal activity occurred in violation of federal, state, or local laws, or it took place inside the United States.
Contact an Aurora Immigration Lawyer
If you are an immigrant, and you have experienced abuse in the workplace, you may be able to obtain a U visa. In order to ensure you receive the help you deserve, you need the help of an experienced Lombard immigration attorney. Call the experienced lawyers at Khan Nayyar & Associates, LLC at 630-529-9377 to schedule a consultation.
Sources:
https://www.nilc.org/issues/workersrights/how-the-u-visa-can-protect-immigrant-workers/
https://www.dhs.gov/immigration-statistics/special-reports/legal-immigration