What Are the Consequences of Late Child Support Payments in Illinois?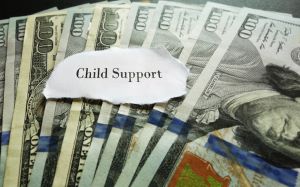 Most couples enter into marriage thinking it will last "til death do us part." Although that may have been more common years ago, statistics show that almost half of all marriages in the United States now end in divorce. Once the decision has been made to legally terminate a marriage, there are many issues that need to be resolved, such as asset and property division, spousal maintenance, and child support if a couple had children together. Child support in Illinois is determined based on several factors, and one question parents might have is what will happen if the paying parent falls behind on payments or refuses to pay altogether? Regardless of the reasons why a non-custodial parent may not be paying, he or she may face legal ramifications.
Parental and Legal Obligations
Every parent is responsible for the emotional and financial well-being of their children, whether they are married, divorced, separated, or were never married. Several laws are in place to make sure children receive what they need to live a healthy and happy life. In most cases, the parent with the majority of the parenting time (the custodial parent) will receive child support payments from the other parent (the non-custodial parent).
Child support payments are calculated by taking various factors into consideration, such as the income of each spouse, the children's needs, and a parent's other financial obligations. Illinois courts now use the "Income Shares" model when determining child support. With this approach, the total amount of child support is calculated based on the combined net income of both parents, and this obligation is divided between the parents according to the percentage of the combined income each parent earns.
What Does "In Arrears" Mean?
The term "in arrears" is defined as being behind on paying money that is owed. It is important to know that if the payor defaults or is in arrears with child support, an order for arrearages may be requested by the custodial parent. In Illinois, there is no statute of limitations on collecting child support arrears. Therefore, parents may be held accountable for child support obligations even after their children become adults, and they may owe interest in addition to the amount of past due payments.
The custodial parent may seek help in securing payments through the Illinois Department of Healthcare and Family Services' Division of Child Support Services (DCSS). The DCSS will start the collection process, and remedies may include:
Wage garnishment (Income Withholding for Support request to employer)

Obtaining property liens

Tax refunds

Revocation of a parent's driver's license or professional license

Criminal charges
The penalties for not paying on time or refusal to pay child support can be significant in Illinois. The non-custodial parent could face fines and jail time, which can increase depending on the amount and duration of the non-payment. Failing to pay child support for six months or owing more than $5,000 can be charged as a Class A misdemeanor. If more than $20,000 in child support is past due, it can result in a Class 4 felony and incarceration for up to three years.
Contact a Downers Grove Family Law Attorney
One of the most important issues to address in any divorce is child support. This form of financial relief is always determined based on the best interests of the child. Family law matters can become complicated when one spouse does not meet his or her court-ordered obligations. Whether you are the custodial or non-custodial parent, it is imperative that you understand your rights in an Illinois divorce. The experienced Oak Brook child support lawyers of Khan Nayyar & Associates, LLC will work tirelessly to advocate on your child's behalf and help you achieve the best possible outcome. To schedule your private consultation, call us today at 630-529-9377.
Sources:
http://www.ilga.gov/legislation/ilcs/fulltext.asp?DocName=075000050K505
http://www.ilga.gov/legislation/ilcs/ilcs3.asp?ActID=2089&ChapterID=59