Understanding How Criminal Appeals Work in Illinois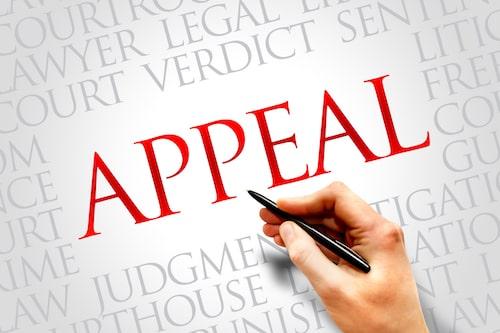 Nothing is perfect -- not even the criminal justice system. Though we often put our faith in the system, sometimes mistakes do happen, and innocent people are convicted while those who are really guilty walk free. Because there is no way to eliminate mistakes entirely, United States and Illinois law allows for certain actions to be taken if you or your lawyer believe that you were wrongly convicted or that you did not have a fair trial. Whether a mistake was made intentionally or unintentionally in a criminal case, you always have the right to file an appeal.
Filing an Appeal
The time directly after conviction and sentencing is critical. You only have 30 days from your sentencing to file a Notice of Appeal with both the Illinois Circuit Court and the appropriate appellate court. In order for your appeal to be valid, it must be based on an error that took place during your trial. The Court of Appeals will not re-try your case -- they will be looking at the mistakes that were made, which can include:
Errors concerning evidence, such as the exclusion of evidence that the jury should have heard or the inclusion of evidence that was unfair or prejudiced
Misconduct, whether intentional or unintentional, by prosecutors
Defense errors, such as insufficient or inadequate defense
Making a Decision
After the higher court looks at the case, the evidence toward errors, and the errors themselves, the court will make a ruling. The court can:
Agree with the lower court, letting the decision stand
Order a new trial to be held
Modify the lower court's ruling
Throw out the case completely
If there is not enough evidence of an error, or if the error was not significant enough, the court may choose not to hear your appeal.
A Skilled Oak Brook Criminal Defense Attorney Can Help You Form Your Appeals Case
A successful appeal could mean the difference between your freedom and incarceration, which is why it is so important that you hire a skilled Downers Grove, IL criminal defense lawyer to represent you. At Khan Nayyar & Associates, LLC, we understand what is at stake in a criminal appeal, and we will work tirelessly to ensure that mistakes made during your criminal trial are addressed correctly. Call our office to begin discussing what the best course of action would be for your appeal. Contact us at 630-529-9377 to set up your consultation.
Sources:
http://www.illinoiscourts.gov/SupremeCourt/Rules/Art_VI/default.asp