What Are the Penalties for a DUI Conviction in Illinois?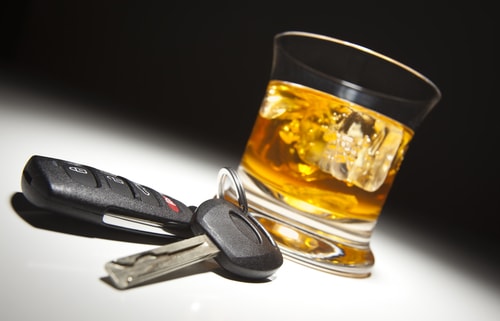 Preventing driving while under the influence (DUI) has been the subject of many organizations and government entities for years. The National Highway Traffic Safety Administration (NHTSA) has had many past and present campaigns aimed at reducing the number of drunk driving incidents that occur. According to the NHTSA, there were nearly 11,000 people who died from drunk driving accidents in the United States in 2017. Another way that lawmakers are attempting to reduce the number of drunk driving fatalities is by placing harsh penalties on drunk driving offenses. The state of Illinois is no exception and a DUI conviction in Illinois carries serious consequences.
DUI Penalties
DUI penalties in the state of Illinois are based on the details of the case. For example, penalties can vary depending on the offender's age, the offender's blood alcohol concentration (BAC), whether there was a child in the vehicle at the time of the stop, whether the driver was driving the wrong way on a one-way road, and whether or not the driver has had previous DUI convictions. Any of these aggravating factors can increase the severity of the penalties.
First-Offense DUI: This is classified as a Class A misdemeanor, meaning you face up to one year in prison, up to $2,500 in fines, and a driver's license suspension of at least one year (two years if you are under the age of 21).
Second-Offense DUI: If you are convicted of DUI a second time, this is also classified as a Class A misdemeanor, though you now face a mandatory minimum imprisonment term of at least five days or at least 240 hours of community service. In addition, you also face a minimum driver's license revocation of five years if the offense was committed within 20 years of the first offense.
Third-Offense DUI: If you are convicted of a third DUI, you are now facing felony charges. A third conviction for DUI is classified as a Class 2 felony and carries penalties of three to seven years in prison, up to $25,000 in fines, and a minimum driver's license revocation of at least 10 years.
Contact a Downers Grove, IL DUI Defense Lawyer
If you are facing a driving under the influence charge, it is imperative that you obtain legal representation. At Khan Nayyar & Associates, LLC, we understand the impact a DUI conviction can have on your life. Our experienced Oak Brook, IL criminal defense attorneys can explain the penalties of a DUI conviction. Not only do you face a permanent criminal record, but you could also face jail time and significant fines. Our skilled legal team will review the circumstances of your case and plan a strong defense so you can move on with your life. Contact our office today at 630-529-9377 to schedule a consultation.
Sources:
http://www.ilga.gov/legislation/ilcs/ilcs5.asp?ActID=1999&ChapterID=55
https://www.cyberdriveillinois.com/publications/pdf_publications/dsd_a118.pdf
https://www.nhtsa.gov/risky-driving/drunk-driving