Two Types of Injuries That Can Result From Truck Accidents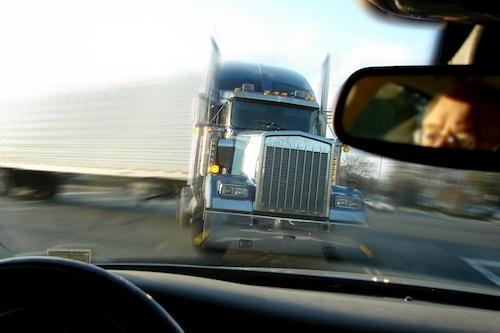 Semi-trucks are the biggest vehicles that travel on the roads. Compared to the average sedan, or even a pickup truck, semis are monstrous. Because of their enormous size, tractor-trailer trucks can cause major damage when they get into accidents, which are, unfortunately, not uncommon. The Federal Motor Carrier Safety Administration (FMCSA) states that nearly 500,000 fatal and non-fatal crashes that involved at least one large truck occurred in 2016. Getting into an accident with a large truck can mean serious or life-threatening injuries for drivers and passengers of any vehicles involved.
Neck and Back Injuries
It is not uncommon for those who are involved in any kind of car accident to have some sort of neck or back injury. When it comes to truck accidents, neck and back injuries are not rare, because the size of the truck results in a great impact when it collides with another vehicle. The most common neck or back injuries are:
Whiplash
This injury occurs when a person's neck is suddenly and forcefully thrown back and forth or side to side. Whiplash most commonly occurs in rear-end accidents, but it can occur in any truck accident. Symptoms of whiplash can include:
Neck pain and stiffness
Loss of range of motion in the neck
Tenderness in the shoulders, upper back or arms
Headaches
Fatigue
Dizziness
Disc Injuries
Though the most common cause of herniated or dislocated spinal discs is typically old age, a traumatic event, such as a truck accident, can cause spinal discs to become herniated as well. The spinal cord and back play crucial roles in everything that you do, so an injury to them can mean a lot of pain and suffering. Symptoms of disc injuries can include:
Arm or leg pain
Numbness or tingling
Weakness
Head Injuries
Another common type of injury when you are in a truck accident is any kind of head injury. The brain is a fragile organ, and it can be affected by violent jostling or impact.
Concussions
The most common head injury that can result from a truck accident is a concussion. These types of injuries occur when one's head and neck or upper body is moved violently, causing the brain to slide back and forth into the walls of the skull. Symptoms of concussions can vary wildly, but they usually include:
Headaches
Confusion
Amnesia
Nausea
Vomiting
Sensitivity to light or noise
Get Help From a Westmont Truck Accident Attorney
Truck accidents can happen for a number of reasons, and they are often caused by the negligence of a truck driver. Accidents with large semis can result in long-lasting and permanent damage, which can cause you pain and suffering, expensive medical bills, and an inability to work. If you have been a victim of a truck accident, you should immediately contact a Glen Ellyn personal injury lawyer at Khan Nayyar & Associates, LLC to begin discussing your case and start your path to claiming compensation. Call our office at 630-LAWYERS to set up a consultation.
Sources:
https://www.mayoclinic.org/diseases-conditions/whiplash/symptoms-causes/syc-20378921
https://www.mayoclinic.org/diseases-conditions/herniated-disk/symptoms-causes/syc-20354095
https://www.mayoclinic.org/diseases-conditions/concussion/symptoms-causes/syc-20355594
https://www.fmcsa.dot.gov/safety/data-and-statistics/large-truck-and-bus-crash-facts-2016