The Equal Pay Act: Know Your Rights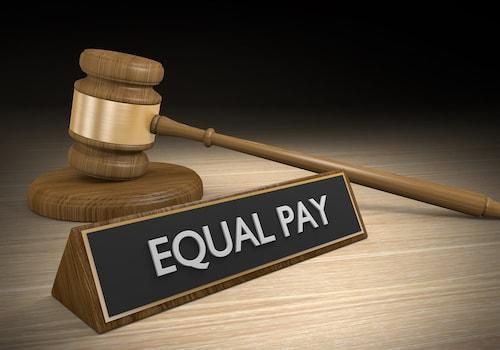 In 1963, the United States adopted a law called the Equal Pay Act which prohibits sex-based wage discrimination. The law is an amendment to the Fair Labor Standards Act, and it requires employers to pay men and women equally for doing the same work. Not only is there a federal law prohibiting wage discrimination, but states also have their own laws dictating how wage discrimination is defined. Unfortunately, sex-based wage discrimination still occurs today, which is why it is important to understand the laws against it.
Equal Pay for Equal Work
Even though the Equal Pay Act ensures that both men and women are protected from sex-based wage discrimination, it was originally created to help fix the wage inequality between male and female employees in the workplace. The law has almost always been applied to women who were paid less than their male coworkers for doing similar jobs.
How the Federal Government Determines if Jobs Are Similar
The federal Equal Pay Act states that men and women must be paid the same wage for similar work. Their jobs do not need to be identical, but they do need to be similar. When determining whether or not the jobs are similar, certain factors are taken into consideration, including:
Skill: The skill level of a job is measured by the experience, education, ability, and training required to perform the job.
Effort: The physical or mental exertion required to do a job is considered a factor in deciding whether two jobs are similar.
Responsibility: The amount of accountability that a job requires is also a factor to consider.
Working Conditions: The conditions in which employees work are an important factor to take into account. The physical surroundings, such as temperature, fumes, ventilation, and potential hazards are factors of working conditions.
Establishment: The Equal Pay Act only applies to employees who work in the same establishment. An establishment is a certain physical place of business, not an entire company, which may have more than one establishment.
Illinois Equal Pay Act
The Illinois Equal Pay Act is very similar to the federal act, but with a few differences. Illinois law prohibits any employer with more than four employees from paying men and women unequal wages for doing similar work. The act specifically states that this does not include payment that is made under:
Seniority systems;
Merit systems; or
Systems that measure earnings by quantity or quality of production.
The Illinois Equal Pay Act also states that employers are not allowed to retaliate against any employee for filing a charge against the employer related to the act, giving any information regarding an inquiry or charge, or testifying in a proceeding related to an inquiry.
The act also states that a person does not have to work at the same establishment to file a complaint for underpayment. Any employee who works for the same employer in the same county can file a complaint if they believe they are being discriminated against.
Contact an Aurora Employment Discrimination Attorney
Everyone deserves to work in a place that is free of discrimination. The decision to pay an employee less solely because of that employee's sex is an archaic practice that needs to be stopped. If you are experiencing this kind of discrimination at work, you should speak to a skilled Naperville employment law attorney immediately. Contact Khan Nayyar & Associates, LLC to discuss your rights and figure out your next move. Call 630-529-9377 to schedule a consultation.
Sources:
https://www.eeoc.gov/eeoc/publications/fs-epa.cfm
http://www.ilga.gov/legislation/ilcs/ilcs3.asp?ActID=2501&ChapterID=68
https://www2.illinois.gov/idol/FAQs/Pages/equal-pay-faq.aspx#qst9