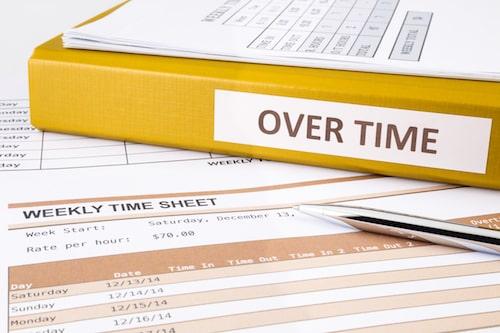 When considering overtime pay, there are two different types of employees: exempt and non-exempt. If you are an exempt employee, your employer is not required to pay you overtime. When making determinations about whether an employee is exempt or not, employers typically look at the type of pay the employee receives, the kind of work the employee does, and the day-to-day responsibilities the employee has. Sometimes, whether inadvertently or on purpose, employers will classify employees incorrectly, resulting in non-exempt employees not being paid overtime when it is necessary. If you are not being properly compensated by your employer, you should speak with an employment law attorney to learn about your options.
Exempt and Non-Exempt Employees
The United States Department of Labor governs how employees are classified, and the Fair Labor Standards Act (FLSA) sets guidelines on when employees are to be paid for overtime work. The Illinois Minimum Wage Law also sets statewide standards for how overtime is calculated and which types of employees are exempt and non-exempt from overtime.
Non-Exempt
Many workers fall into the non-exempt category. In fact, non-exempt is typically the rule, not the exception. Both the FLSA and the Illinois Minimum Wage Law state that when non-exempt employees work more than 40 hours in a work week, employers must pay the employee one and a half times the normal hourly rate for every hour worked over 40. There are exceptions to that rule, however, which is where the exempt employee status comes in.
...