Pursuing a Medical Malpractice Case in Illinois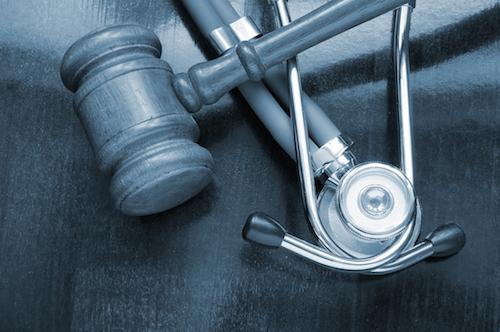 While everyone makes mistakes, when it comes to professionals like doctors, they are held to a higher standard because, in their work, lives are often on the line. According to the Journal of the American Medical Association (JAMA), medical malpractice is the third-leading cause of death in the United States, trailing behind heart disease and cancer.
Being the victim of medical negligence typically involves much more than a physical injury. It can also result in significant emotional strain and financial loss as well. Medical malpractice cases are often confusing and tedious because there are so many laws surrounding them. Having a good understanding of these cases can be critical in prevailing in a medical malpractice lawsuit.
Elements of Medical Malpractice
In order to have a medical malpractice claim considered in court, yours must contain three key elements. If you want to have your case heard, you must have evidence that the following events occurred:
Violation of the Standard of Care
In the medical community, there are widely accepted medical treatments and standards that physicians are supposed to abide by when presented with certain circumstances. This is known as the standard of care. If it is determined the standard of care has not been met, you may be able to establish negligence.
Injury Resulted from that Violation
If you can prove you sustained an injury because of the physician's deviation from the standard of care, you are one step closer to a medical malpractice case. You must be able to prove that the injury resulted directly from the negligence of the physician and would not have happened if there was no deviation from the standard of care.
Injury Caused Significant Damages
Lastly, you must prove you suffered significant damages as a result of the injury you sustained. Examples of damages may include:
Suffering;
Constant and chronic pain;
Loss of income;
Permanent disability; or
Expensive medical bills.
Contact a Westmont Medical Malpractice Attorney
Physicians have some of the most stressful and demanding jobs in the world because patients lives are in their hands. When they make mistakes or poor decisions, people suffer. If you believe you or a loved one is a victim of medical malpractice, speak to a Glen Ellyn medical malpractice lawyer right away. At Khan Nayyar & Associates, LLC, we will thoroughly investigate your case and help you recover the compensation you deserve. To set up an initial consultation, call our office today at 630-529-9377.
Sources:
https://www.abpla.org/what-is-malpractice
https://www.medicalnewstoday.com/articles/248175.php