How Does the Illinois Whistleblower Act Protect Employees?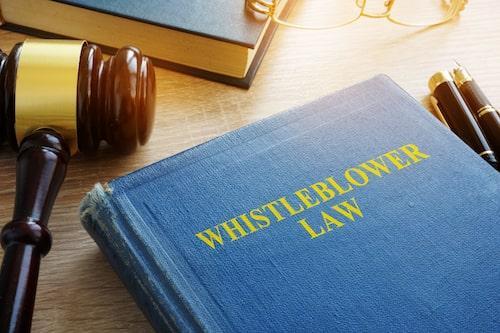 Many states in the country have what is called "at will" employment. This means that an employer can fire an employee at any time for any reason. This can be problematic for many reasons, but thankfully, there are exceptions to this rule. One of those exceptions is the Illinois Whistleblower Act. This act protects and actually rewards employees who expose corruption, wrongdoing, and fraudulent behavior in their workplace. Many people fear employer retaliation, such as firing or demotion, if they are discovered to have reported issues at their companies, but the Whistleblower Act prohibits employers from doing so.
What Is the Whistleblower Act?
In 1991, the Illinois Whistleblower Act was created and enacted to allow employees to expose the fraudulent or illegal activity of employers, specifically government entities. The Act applies to all employers who have one or more employees and includes state and local government entities.
Prohibited Acts By Employers
According to the Illinois Whistleblower Act, no employer is allowed to:
Make or adopt any rule, regulation, or policy that prevents an employee from giving information to a government or law enforcement agency if that employee has reason to believe the company is breaking any federal or state laws;
Retaliate against an employee who discloses information;
Retaliate against an employee who refuses to participate in actions that would violate state or federal laws; or
Threaten to retaliate against an employee.
Damages For Employees
If an employer does do any of the things they are prohibited to do by the Whistleblower Act, the employee has the right to pursue damages from their employer. Examples of damages that employees may seek include:
Reinstatement to the position the employee had before the employer retaliated;
Back pay for lost wages, with interest; and
Compensation for any damages, including litigation costs, expert witness fees, and attorney fees.
Contact Our Aurora, IL Employment Law Attorneys Today
It is in the American spirit to expose corruption and wrongdoing, and employees have the right to do so without fear of punishment or repercussions. If you believe your employer has retaliated against you because of protected actions that you have taken, you need help from a Naperville employment law attorney. At Khan Nayyar & Associates, LLC, we understand that you, as an employee in the state of Illinois, have certain rights that must be protected. We can advise you of your rights and assist you in recovering compensation for the harm you have suffered because of whistleblower retaliation. Call our office today at 630-LAWYERS to schedule a consultation.
Sources:
https://www.citizenadvocacycenter.org/uploads/8/8/4/0/8840743/whistle.pdf
https://www2.illinois.gov/sites/whistleblower/Pages/default.aspx
http://www.ilga.gov/legislation/ilcs/ilcs3.asp?ActID=2495&ChapterID=57