4 Tips to Help Avoid an Illinois Motorcycle Accident This Summer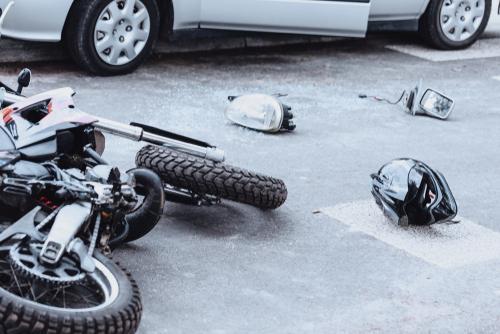 Most people do not ride their motorcycles all year, especially in Illinois. Summertime means there are typically more motorcycles out on the roads than any other time of the year. In general, more traffic accidents tend to occur during the summer between Memorial Day and Labor Day, and when those accidents involve motorcyclists, they can become even more serious than usual. According to the National Highway Traffic Safety Administration (NHTSA), there were more than 5,100 cyclists killed in motorcycle accidents in 2017. Because of the nature of motorcycles, riders are 27 times more likely to be killed in a traffic accident and 5 times more likely to be injured than other motorists.
Keeping Yourself Safe on the Road
Motorcyclists only account for a small number of motorists, but they disproportionately account for nearly 14 percent of all traffic fatalities. As a cyclist, there are certain precautions you should take when riding to keep yourself safe:
Keep up on regular bike maintenance. While it may sound like common sense, making sure your bike is in good working order can be key to keeping you safe on the road. The last thing you would want is to be on the road when you find out that your brakes do not work properly.

Practice, practice, practice. Before you even begin to ride, you should make sure you know how to handle your bike. If it has been a while since you have ridden, or if you have just gotten a new motorcycle, try riding it around the neighborhood for a bit before you take to the highways.

Wear proper riding gear. The right protective gear can be the difference between sustaining major injuries and walking away from an accident, and it can even help you stay alive in some situations. You should be wearing a Department of Transportation-approved helmet, long pants, a jacket, gloves, and boots while you are riding your motorcycle. All of these items can protect you if you do get into an accident.

Never ride under the influence. We have all heard it before: drinking and driving is never okay, and the same goes for drinking and riding. You should never be under the influence of drugs or alcohol when on your motorcycle. The NHTSA reported that 28 percent of motorcyclists killed in 2017 were drunk when they got into an accident.
Have You or a Loved One Been in a Motorcycle Accident? A Westmont Personal Injury Lawyer Is Here to Help
Motorcycle accidents can be deadly, but even if they do not result in a fatality, they can cause life-changing injuries. In many cases, motorcycle accidents are caused by the negligence of other drivers, and injured cyclists may be eligible to receive compensation from those who were responsible for their damages. If you or a loved one have been in a motorcycle accident, you need to speak to a Glen Ellyn, IL motorcycle accident attorney right away. At Khan Nayyar & Associates, LLC, we understand how severe the injuries sustained in a motorcycle accident can be. Our knowledgeable and compassionate attorneys will work with you to ensure you receive the compensation you deserve. Call our office today at 630-529-9377 to schedule a consultation.
Sources:
https://www.nsc.org/road-safety/safety-topics/motorcycle-safety
https://www.nhtsa.gov/road-safety/motorcycle-safety