3 Ways to Document Injuries and Damages After a Car Accident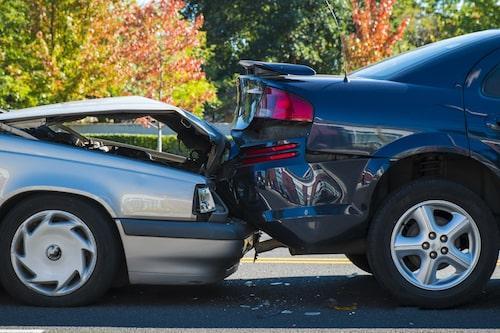 Car accidents can leave even the most secure people feeling shaken and scared. They affect you mentally and emotionally, but most of all, they can have a major impact on your physical well-being. Injuries from a car accident can range from a broken bone to a concussion or even a spinal cord injury. Any injury can cause a great deal of pain and hardship, including missed time from work that puts a financial strain on you and your family.
One of the ways you can help support a personal injury claim following a car accident is by having strong evidence and documentation of the injuries and damages that you sustained after your accident. Here are three ways you can gather proof to support your case:
1. Take Pictures
Photographs can be one of the most compelling pieces of evidence to support your personal injury claim. If possible, you should try to get photos of:
Damage to your car
Damage to the other person's vehicle
The location of the accident
Your vehicle and the other person's vehicle in relation to the location
The license plates of your vehicle and the other person's vehicle
Injuries you sustained from the accident
2. Keep a Journal
If you suffered injuries in the car accident, a journal can be a great way to keep track of your healing process. You should try to keep notes that are as accurate as possible. Also, remember to record everything, such as how you are feeling each day and any pain that you experience.
3. Keep Track of All of Your Medical Expenses
Keeping records of your medical history can be key to receiving compensation for your injuries. You should keep everything you are given in relation to your medical treatment, such as:
Doctor's visit summaries
Prescriptions
Orders for imaging and tests
Insurance company correspondence
Receipts for all medical expenses, including insurance payments and co-pays
A Westmont Car Accident Injury Attorney Can Help
You may feel devastated after a car accident, especially if you suffered serious injuries or costly damage to your vehicle. With help from a compassionate and dedicated Glen Ellyn car accident lawyer, you can rest easy knowing you are getting the help you need. At Khan Nayyar & Associates, LLC, we understand that a car accident can put a great financial strain on you and your family, and we will fight to get you the compensation that you need and deserve. Call our office today at 630-529-9377 to set up an initial consultation.
Sources:
https://www.dmv.org/insurance/tips-on-documenting-personal-injury-expenses.php
https://www.dmv.org/insurance/how-to-document-auto-accident-damage.php