What is Sexual Harassment

Oak Brook IL Sexual Harassment Lawyers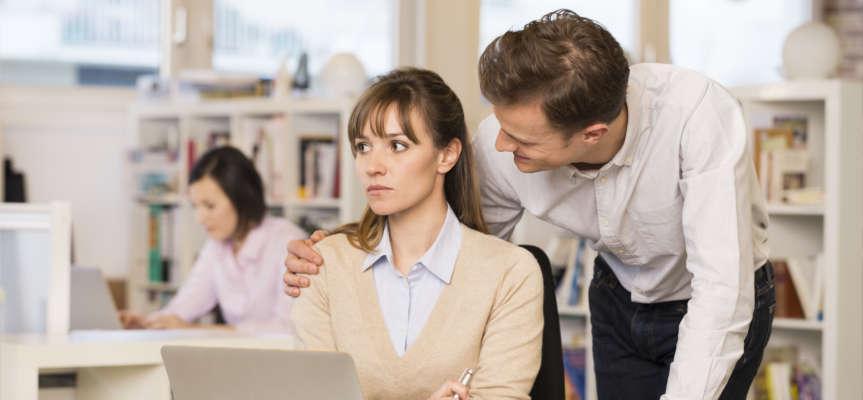 Employment Attorneys for Workplace Sexual Harassment in DuPage County
Sexual harassment can take many forms in the workplace. Whether it be physical or verbal in nature, sexual harassment can cause victims to feel intimidated and concerned for their personal safety. It also interferes with job performance and creates an unhealthy, undesirable work environment. At Khan Nayyar & Associates, LLC, our attorneys understand what victims of sexual harassment go through. They understand that victims fear losing their jobs or tarnishing their reputation if they file a sexual harassment complaint. However, until you take action, the sexual harassment will most likely not end. Therefore, it is imperative that you consult a lawyer if you experience any harassment at work.
What is Sexual Harassment?
The Illinois Human Rights Act defines sexual harassment as unwanted sexual advances, sexual conduct (verbal or physical), and requests for sexual favors when:
An employee (including an unpaid or paid intern) may be fired because of his or her rejection of the sexual conduct, advances, or requests for sexual favors.
Employment decisions (including promotions, raises, job benefits, terminations, or hires) regarding the employee in question are based on whether or not the employee submits to the sexual conduct.
The conduct affects the employee's job performance or creates an offensive or hostile work environment.
Sexual harassment is usually any sexual conduct that takes the following forms:
Verbal: Comments, insults, jokes, or remarks that are sexual in nature or repetitive requests for dates.
Non-verbal: Suggestive gestures, sounds, or noises such as kissing sounds, catcalls, and whistling.
Physical: Unwanted touching, hugging, kissing, pinching, or sexual assault.
Electronic: Sending via electronic communication content such as texts, pictures, or emails that contain sexually explicit language or graphics.
Visual: Posters and signs containing sexually explicit language or images of nudity. Viewing pornographic materials at work is also considered to be a form of sexual harassment.
Even if you believe that others may perceive the sexual harassment to be harmless, if the conduct in question is making you uncomfortable to the point that you are unable to perform your job to the best of your ability or to the point that the work environment has become hostile, you should take action immediately.
Sexual Harassment and Discrimination
Under Title VII of the U.S. Civil Rights Act of 1964, sexual harassment is considered to be a form of discrimination. Sexual harassment does not always include forms of sexual conduct. It can also include non-sexual conduct if the victim of that conduct is being targeted because of his or her gender. For example, it is both a form of sexual harassment and discrimination if male employees play cruel pranks on a female employee because they do not wish to work with a woman.
Dedicated Sexual Harassment Lawyers in DuPage County
At Khan Nayyar & Associates, LLC, you are not just one client of many. Our attorneys are committed to each case they take. They provide compassionate legal services and representation, and they strive to help victims of sexual harassment feel comfortable again at their workplace or help them pursue compensation for the harassment and unfair treatment they received. Our employment attorney's prior professional experience with the Department of Labor gives him the litigation skills he needs to file claims against perpetrators of sexual harassment and discrimination in the workplace. To schedule a consultation, call 630-LAWYERS or contact us online. We serve clients in Oak Brook, Elmhurst, and throughout DuPage County.