What Can an Employee Do if Sexually Harassed

Sexual Harassment Attorneys in DuPage County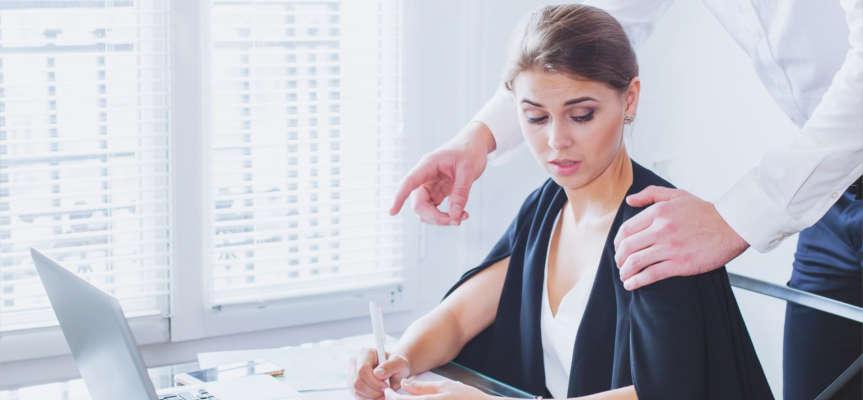 Employment Lawyers Assisting with Sexual Harassment Complaints in Elmhurst, Oak Brook and DuPage County
At Khan Nayyar & Associates, LLC, we are committed to helping victims of sexual harassment obtain justice. We strive to ensure that the workplace is a safe environment for our clients to work in. Victims of sexual harassment are often unaware of the legal options available to them. However, under the law, victims of workplace harassment are granted legal protections, and there are steps they can take to strengthen any lawsuit they may file against their employer or company.
What to Do About Sexual Harassment?
As a victim of sexual harassment, there is a process you can follow so that action is taken to end the harassment and obtain justice:
Document the situation. Make sure you take well-documented notes that detail when and where each incident of sexual harassment took place. You should note what happened and whether there were any witnesses. Your notes can help you recall the details of each sexual harassment incident when discussing the issue with your employer or human resources officer.
File a formal written complaint with your company. If the harasser refuses to stop his or her offensive conduct, be prepared to file a formal complaint of sexual harassment with your company. You may file a complaint with your supervisor, your company's human resources personnel, or with your employer. When filing a complaint, make sure you also email your company's employer or human resources department with the words "sexual harassment" in the subject of the email. Doing so gives you leverage because if your employer fails to take appropriate action or if you are terminated for filing a sexual harassment complaint, you can make a case against your employer.
File a sexual harassment complaint with the Illinois Department of Human Rights (IDHR). When you submit your complaint to the IDHR, the department will assess your case and investigate the complaint. If the department cannot come to a resolution with your employer, the department may file a lawsuit against the employer on your behalf. However, if the IDHR does not pursue your complaint, you will be issued a "right to sue" letter. This means that you can file a lawsuit against your employer or company. It is best to retain the services of an attorney to represent you in court.
File a complaint with the U.S. Equal Employment Opportunity Commission (EEOC). If you file a complaint with the EEOC, you will be asked to go through a mediation process with your employer. A mediator will guide you and your employer in reaching a settlement. If the issue is not resolved through a mediator, the EEOC will ask the employer for a written response to the complaint. If the EEOC cannot determine whether the employer acted against the law, the agency will send the victim a right to sue letter. The process of filing a complaint with the EEOC and initiating a lawsuit is a difficult one. The comprehensive litigation experience our attorneys have will be instrumental in any sexual harassment lawsuit you may wish to pursue.
Employment Law Attorneys for Sexual Harassment in Elmhurst IL
At Khan Nayyar & Associates, LLC, we understand what victims of sexual harassment go through. Not only do you face the psychological effects of the harassment, but you are also most likely concerned about your current employment. Our attorneys deliver compassionate, skilled legal representation to those who suffer from sexual harassment. To schedule a consultation, call 630-LAWYERS or contact us online. We serve clients in Oakbrook Terrace, Elmhurst, Downers Grove, and DuPage County.