Coping with Sexual Harassment

What Should I Do If I am Sexually Harassed at Work?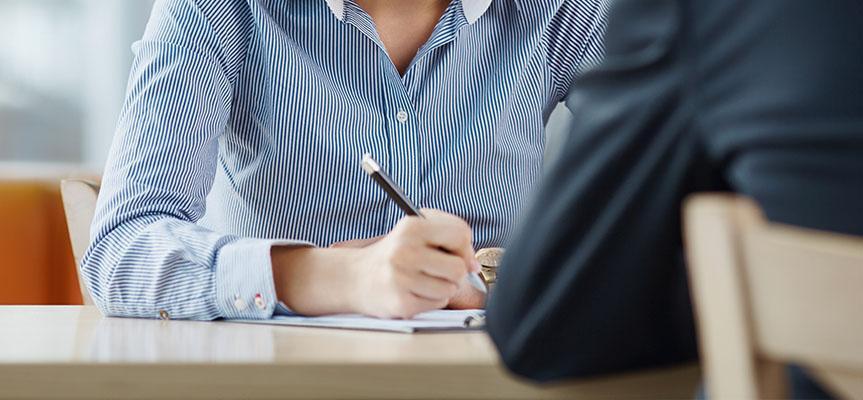 Employment Lawyers for Sexual Harassment Victims in Oak Brook, Downers Grove, and DuPage County
Sexual harassment is a traumatic experience for many employees. Victims of sexual misconduct often feel ashamed or unsafe in the environment in which the sexual harassment is occurring. Perpetrators often prey on the most vulnerable victims - those who need their jobs and have limited employment options. In other circumstances, harassment is part of an ongoing cycle of workplace abuse permitted or ignored by the employer. At Khan Nayyar & Associates, LLC, our attorneys provide victims with compassionate legal services. We strive to help our clients come out of a difficult situation with their jobs intact and their financial future secure while obtaining the legal results they desire.
How to Deal with Sexual Harassment in the Workplace
Sexual harassment in the workplace can cause victims to feel intimidated, depressed and frightened at their place of employment. The reoccurrence of sexual harassment at work can also interfere with the job performance of employees. However, there are several steps you can and should take at work to solidify your case:
Do not tolerate any inappropriate conduct. While some jokes or teasing may be in "good fun," you should draw the line at a remark that makes you feel uncomfortable. Inappropriate conduct will not stop unless you set the limit as to what is acceptable and what is not.
Confront the harasser. Individuals perpetrating harassment may be unaware that their conduct is inappropriate and can be construed as sexual harassment. Unless you believe the harasser knows that his or her conduct is inappropriate, speak to the harasser alone (if safe to do so), and tell him or her that their conduct toward you is disturbing and that you would like it to stop. Be direct and confident when speaking so the message is clear to your harasser.
Document, document, document. Keep a log of every instance including date, time and who was present. Include direct quotes and make a note about how you felt about the behavior. Save emails and text messages.
Speak to witnesses and other victims. If the offender continues his or her harassment, try to determine if other coworkers are victims of the offender's harassment. If there are witnesses to the sexual harassment you experience, ask them for written testimonies. Doing so can support your complaint when you speak to your human resources department or employer about the sexual harassment you are experiencing.
Tell your supervisor, human resources department, and/or employer. File a formal complaint of sexual harassment with your company so immediate action can be taken. The harassment may only end when you inform human resources or your employer.
Contact EEOC or IDHR. If appropriate action is not taken, then you can file a claim with the U.S. Equal Employment Opportunity Commission or Illinois Department of Human Rights.
If you quit your job (constructive discharge) because your employer is not effectively addressing the sexual harassment, you may be able to file a claim against your employer.
How to Cope with Sexual Harassment
There are many negative psychological effects of sexual harassment. Whether you are experiencing sexual harassment currently or had a past experience with sexual harassment, understanding how to mentally cope with sexual misconduct is essential to your emotional well-being and health:
Exercise. Self-care is imperative when coping with sexual harassment or assault. Exercise can give victims relief from thinking about the incident(s).
State positive affirmations to yourself. Experiencing sexual harassment can significantly decrease your self-esteem and cause you to blame yourself. Make positive and optimistic statements to yourself daily. You can say phrases such as, "I am strong," "I did nothing to deserve this," and "I have the power and control."
Seek professional help. Depending on your circumstance and mental state, you may need to speak with a counselor or therapist about the sexual harassment. Sometimes, victims do not feel the effects of the harassment until later—when suddenly they begin feeling extreme stress, frustration, anxiety, and/or depression. Keep a log of any professional treatment you received.
Skilled Employment Lawyers in Oak Brook Terrace
The attorneys at Khan Nayyar & Associates, LLC understand how sexual harassment can have a significant emotional impact on victims. That is why we aggressively represent victims of sexual harassment so their employers and harassers are held accountable. Schedule a consultation by calling us at 630-LAWYERS or contact us online. We serve clients in Oak Brook, Downers Grove, and throughout DuPage County.