Russian Immigration Lawyer

Chicago Russian Immigration Lawyer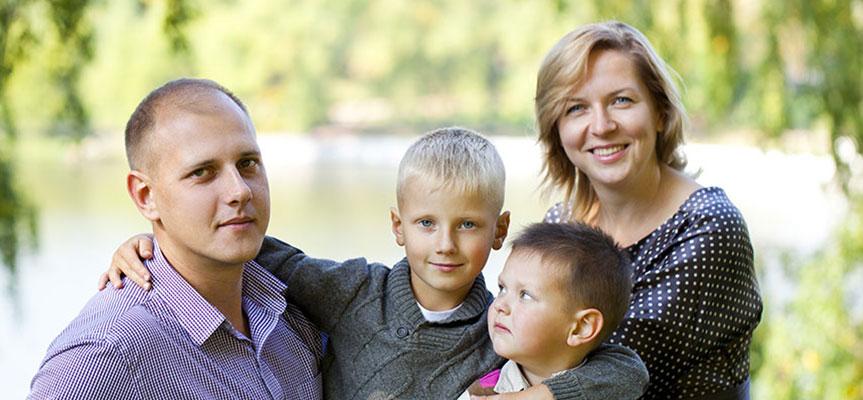 Attorneys Assisting Russia Immigrants in Green Card and Work Visa Eligibility
In the last 30 years, Russian immigration to the United States has exploded. It is estimated that the Russian American population is now more than 3.1 million, which makes it the second-largest foreign-born group in the country, behind only Mexico. Illinois is home to approximately 16 percent of that tally, at more than 460,000. While thousands of Russian Americans live within the Chicago city limits, thousands more inhabit suburban locations. In Buffalo Grove and Highland Park, over 18 percent of all residents speak Russian.
Despite this influx over the past three decades, immigrating to the United States is a difficult process to navigate. Khan Nayyar & Associates, LLC is here to provide critical help for Russian immigrants and their families. Our dedicated immigration lawyers strive to meet the immigration needs of the Russian population in Chicago, its suburbs, and the state of Illinois. Attorney Omar F. Khan, whose overseas heritage has given him a deep grasp of the immigration challenges foreign families can face, is ready to help your family today. Also, if you currently face a criminal charge that may lead to deportation back to Russia, Attorney Faraz Nayyar is prepared to fight for your right to stay in the United States.
Reuniting Russian Families in Chicago
Russian immigrants who come to the United States often do so with the understanding that other family members will try to join them later on. This may happen when a college student earns their diploma or after a relative has established a career and permanent residence. The trusted immigration attorneys at Khan Nayyar & Associates, LLC appreciate the family ties Russian families hold dear. We aggressively pursue all immigration cases, including those that eventually result in family reunification here in Illinois.
Our immigration services include:
If you have a family member in Russia who plans to immigrate to the United States, or if a relative currently residing here may face deportation, contact Khan Nayyar & Associates, LLC for help.
Helping Employers and Russian Nationals with Work Visas
Many Russian immigrants arrive in Illinois ready to utilize their occupational skills or learn new talents so they can thrive and support their families. Khan Nayyar & Associates, LLC helps these immigrants reach their life and career goals through the worker visa application process, including:
Temporary agricultural and non-agricultural visas; and
Green cards for foreign workers.
Business owners who want to sponsor a Russian citizen in the United States can do so with worker visa assistance offered by the adept lawyers from Khan Nayyar & Associates, LLC. We are dedicated to ensuring your employee can enter and remain in the U.S.
Contact a DuPage County Russian Immigration Attorney
At Khan Nayyar & Associates, LLC, we provide crucial assistance so our clients fully understand their rights and immigration procedures. With years of devoted service and favorable results, we have earned our reputation as dependable immigration lawyers. For a consultation with a skilled Illinois immigration attorney, contact us today at 630-529-9377.