DuPage County Immigration Attorney Assisting Nigerian Immigrants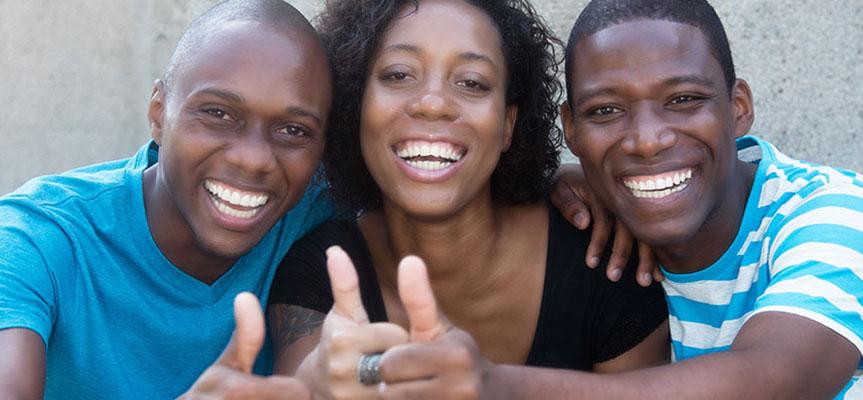 Visa and Green Card Lawyers Help Immigrants From Nigeria Come to the U.S.
Nigeria is the most populous country in Africa, and it is also the African country that has provided the most immigrants to the United States. As the Nigerian-born population in the U.S. continues to grow, more and more people may be looking to come to the country or bring their families to live with them. When doing so, there are many complex laws and procedures that must be followed, and an experienced immigration attorney can provide invaluable help and legal representation.
If you are planning to immigrate to the United States to pursue a career, if you are planning to bring your family members from Nigeria to the U.S., or if you need help escaping from persecution and are seeking a safe place to live, Khan Nayyar & Associates, LLC can provide the legal help you need. Attorney Omar Khan is an immigrant himself. He understands the challenges you are facing. Our law firm is prepared to assist you in meeting the requirements that will allow you to complete the immigration process successfully.
Family-Based Immigration for Nigerians
A person who lives in the United States may wish to bring their family members into the country to live and work. There are multiple types of family visas available for doing so, including:
Fiancé Visas - A K nonimmigrant visa allows a U.S. citizen to bring a foreign fiancé to the U.S. The couple must be legally married within 90 days after the fiancé's arrival. The foreign-born spouse may then apply to become a Green Card holder.
Immediate Relative Visas - IR visas allow a U.S. citizen to bring certain family members to the U.S., including their spouse, their unmarried children under the age of 21, or their parents. These family members can apply for a green card.
Family Preference Visas - F visas allow family members of U.S. citizens and Green Card holders to come to the U.S. and apply for a green card. These include siblings and adult children of citizens (and their minor children) and spouses and children of Green Card holders.
Work Visas for Nigerian Nationals
The United States provides many career opportunities for Nigerians who wish to work in the country either temporarily or permanently. The employment-based visas that are available include:
H1-B Visas - A limited number of these visas are available each year for those who have advanced degrees or work in specialty occupations. They allow a person to live and work in the U.S. for up to three years.
EB Visas - Depending on a person's skills and education, different visas are available that may allow them to become a Lawful Permanent Resident of the United States. These visas typically require an employer to sponsor a person for immigration, and there are only a limited number of visas available each year.
Refugees and Asylum
Those living in Nigeria who are under the threat of persecution because of their race, nationality, religion, political opinions, or membership in a certain social group may apply to enter the United States as a refugee. Those who have left Nigeria due to persecution or threats of persecution and entered the United States may apply for asylum.
Deportation and Removal Defense
The United States regularly takes steps to remove undocumented immigrants from the country for a variety of reasons, including certain criminal offenses, visa overstays, or entering the U.S. without authorization. If you are a Nigerian national who is facing deportation, our attorneys can help you understand your options for defense against removal.
Contact Our Illinois Nigerian Immigration Lawyers
At Khan Nayyar & Associates, LLC, we have helped many Nigerian clients address immigration issues, including assisting with obtaining visas or green cards and defending against deportation. To schedule a consultation with our immigration attorneys, contact our office at 630-529-9377.