Muslim Immigration Lawyer

DuPage County Muslim Immigration Lawyer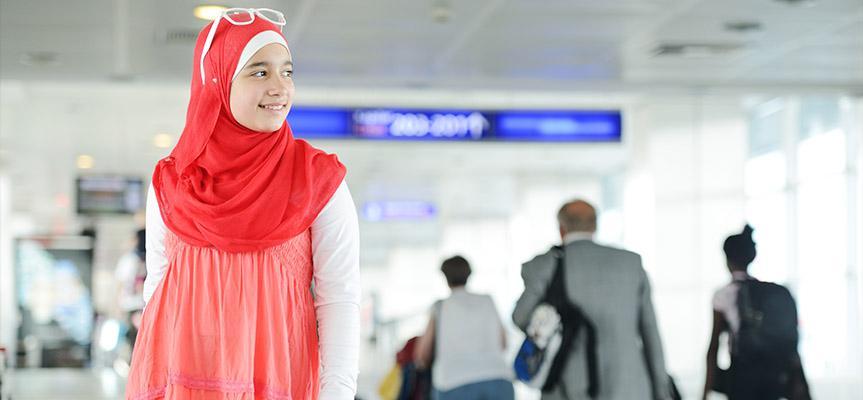 Islamic Immigration Attorney Serving Schaumburg, Cook County, and the Chicago Area
At Khan Nayyar & Associates, LLC, we understand the concerns and issues Muslims have during the immigration process. Attorneys Omar Khan and Faraz Nayyar come from South Asian Muslim families and, therefore, understand what families face when undergoing immigration. They know how discrimination against Muslims and those of Middle Eastern and South Asian descent can impact both immigration policies and individual immigration cases. They work to fight against such issues when providing Muslim clients with immigration services.
Fighting for Muslim Immigrants' Rights
Whether you are seeking refugee status or a family immigrant visa, our attorneys can help. As attorneys who come from both Islamic and immigrant backgrounds, we can empathize with the concerns you may have regarding your immigration case. U.S. immigration laws for Muslims, Arabs, and South Asians often vary and changes to policies can be confusing for many individuals.
Refugee status is a contentious topic today. Policies prohibiting refugees from Muslim-majority countries like Syria and Somalia are being pursued both in the U.S. and abroad. If you are a Muslim refugee or you are sponsoring a Muslim refugee, our attorneys can provide you with immigration services such as defense from deportation and removal proceedings.
If you are petitioning a family relative or marriage visa for a foreign national, you should retain the services of a knowledgeable lawyer. Our lawyers understand and respect the unique family dynamics of many Muslim and South Asian families and the value they place on familial relationships. We will tenaciously work for you so your loved one can be reunited with you once again.
Immigration Policies Regarding Muslims
As of June 2017, foreign nationals from six Muslim-majority countries are not permitted to enter the United States unless the nationals can prove a bona fide connection to an organization or an individual in the country. This means that individuals from these countries who wish to visit the U.S. on a tourist visa will be denied entry into the country. In addition, Muslim refugees and asylees will also be denied entry. The six countries include:
Iran
Sudan
Libya
Syria
Yemen
Somalia
This policy significantly limits immigration; however, if you or a loved one are from one of these six countries, you should not hesitate to apply for a visa if you are coming to the U.S. to work for your employer or to stay with a family member. Our attorneys can help you apply for a visa and will develop a comprehensive assessment of your situation to try to ensure that there will be no legal issues in your immigration case.
Islamic Immigration Lawyers Serving The Chicago Area
The attorneys at Khan Nayyar & Associates, LLC are dedicated to preventing families and loved ones from being split apart. Consult an immigration lawyer at our firm by calling 630-LAWYERS or contact us online. We serve clients throughout the Chicago area, including Schaumburg, Cook County, DuPage County and all surrounding communities. We are conveniently located off I-88 in Oakbrook Terrace, just west of Oakbrook Center Mall.