Greek Family Law Attorney in the Chicago Area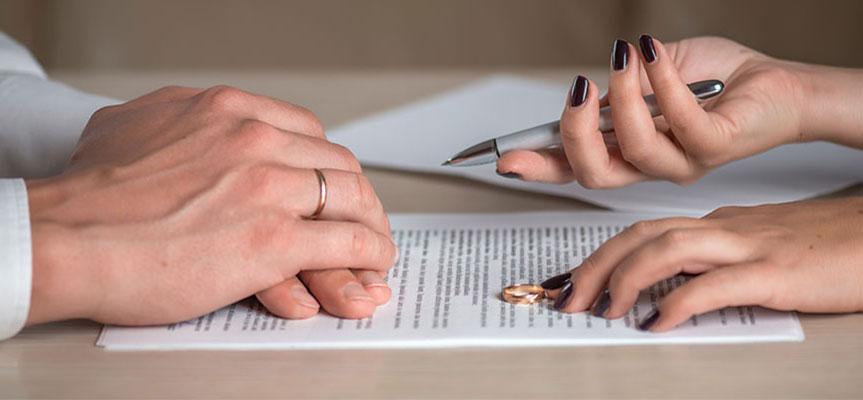 Lawyers Assisting Greek Clients With Divorce and Child Custody in Cook County and DuPage County
The greater Chicago area is home to people from all over the world and from all walks of life, including many immigrants from Greece and their descendants. When people with Greek heritage need to address legal issues related to spouses, children, or other family members, it is important to work with an attorney who understands the legal, cultural, and religious issues that may be involved in these cases.
At Khan Nayyar & Associates, LLC, we work with Greek families to resolve matters related to divorce, child custody, and other areas of family law. Attorney Marie Sarantakis(Of Counsel) speaks Greek, and she has represented clients in a wide variety of complex and high-conflict situations. Our lawyers can address your concerns and help you reach an outcome that will meet your family's ongoing needs.
Divorce Issues for Greek Spouses
The decision to end your marriage is not made easily, but when you believe that your relationship is beyond repair, you may need to proceed with the divorce process. In addition to the legal issues that must be addressed when dissolving your marriage, you may also need to consider how it will affect family relationships, whether it will result in immigration issues, and any religious concerns arising from the divorce. For example, if either spouse is a member of the Greek Orthodox church, you may need to take steps to complete an Ecclesiastical Divorce to have your divorce recognized by the church.
Our attorneys can help you understand your rights and address the legal issues involved in your divorce. We will work with you to ensure that your marital property is fairly and equitably divided between you and your spouse, and we will help you determine whether spousal maintenance (alimony) should be awarded. We can also address matters related to the custody of your children, the amount of parenting time each parent will have, and the child support obligations for both spouses. We can assist in negotiating a favorable divorce settlement that addresses all outstanding legal matters, and if necessary, we will advocate for your interests in court and help you achieve a positive outcome to your case.
Other Legal Matters for Greek Families
In addition to providing representation during divorce, we assist with a wide variety of other family law matters, including:
Legal separation - If you are considering a trial separation while you decide whether to get a divorce, or if you wish to temporarily or permanently separate from your spouse while remaining legally married, we can help you create a separation agreement that addresses your concerns and protects your rights.
Paternity - We can help establish legal parentage for a child born to unmarried parents, and we can address concerns related to fathers' rights, child support, and parental responsibilities.
Marital agreements - We can work with you to create a prenuptial or postnuptial agreement that will help protect your assets and make decisions about how matters will be handled if you choose to get a divorce.
Domestic violence - If you or your children have been the victims of domestic abuse, we can assist in obtaining an order of protection that will provide you with safety from your abuser.
Contact a Greek Divorce Lawyer
The attorneys of Khan Nayyar & Associates, LLC understand the legal issues, financial concerns, and cultural ramifications that must be addressed in divorce and family law cases for Greek families. We will provide you with the representation you need, working to protect your rights and helping you achieve results that will provide for your family's best interests. To schedule a consultation, contact us today at 630-LAWYERS. We work with Greek clients and their families in Chicago, Cook County, DuPage County, and throughout the surrounding areas.