Short and Long Term Disability Denial

Downers Grove Disability Denial Appeals Lawyers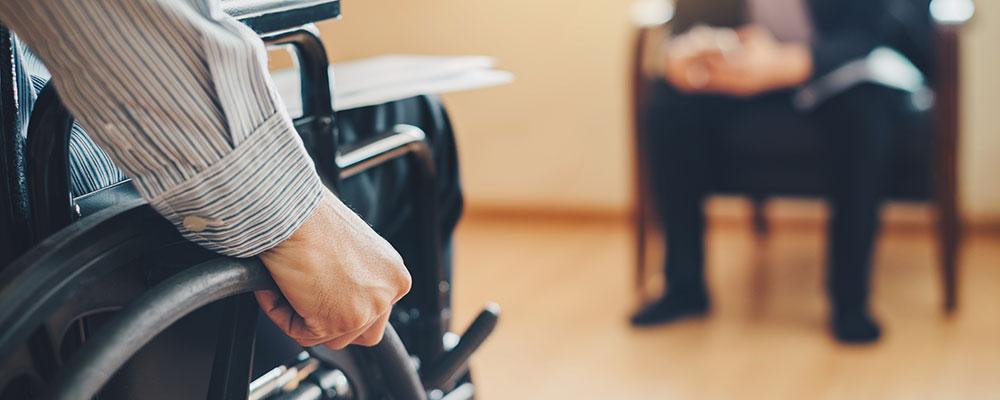 ERISA Attorneys for the Denial of Short-Term and Long-Term Disability Benefits in DuPage County
If you have experienced an injury or illness that affects your ability to work, the loss of income while you are recovering can cause you to struggle to meet your financial needs. In these cases, disability benefits offered through an employer-provided insurance policy can provide you with much-needed financial resources. Unfortunately, insurance companies often deny short-term and long-term disability claims, leaving employees in a difficult financial position. In these cases, it is important to work with an employment law attorney who can help you appeal the denial of disability benefits.
At Khan Nayyar & Associates, LLC, we understand the difficulties that many families face when a person becomes disabled. Employer insurance coverage for disabilities can be crucial in these cases, and we can help you take the right steps to address the denial of a disability claim. We will fight to make sure you receive the financial benefits you deserve.
Denials of Disability Benefits and ERISA
Disability plans that are provided by an employer are covered under the Employee Retirement Income Security Act (ERISA). Short-term disability (STD) plans may provide a disabled person with temporary benefits that pay a percentage of their income, and these plans will typically provide coverage for three to six months. Long-term disability (LTD) plans may address more serious injuries or illnesses, and they may provide benefits for as long as a condition lasts, up to when a person reaches retirement age.
You can file a short-term or long-term disability claim by submitting the proper forms to the insurance company. Insurers are required to process these claims within a reasonable amount of time, and they must make a decision about whether to approve or deny a claim within 45 days after the claim was submitted. If an insurance company denies your claim, they will send a denial letter that states the reasons why the claim has been denied and the procedures and deadlines that apply when filing an appeal.
Disability claims may be denied for a variety of different reasons, and denials commonly occur because of a lack of proper documentation or because the information included in a claim was incorrect or insufficient. An insurance company may also claim that your disability is not covered by an STD or LTD plan or that your injury was not serious enough to be considered a disability.
When appealing the denial of a disability claim, it is important to gather and submit the necessary evidence and documentation to demonstrate that you are disabled and that you should receive benefits. This may include medical records from your doctor or a hospital where you received treatment, diagnostic reports such as MRIs or EKGs, and records of mental health treatment from a psychologist or psychiatrist. You will also want to receive an opinion from doctors, specialists, or vocational experts about the extent of your injuries and any limitations on your ability to work. You may also provide statements from family members about how an injury or illness has affected your life, such as whether you need assistance to complete daily tasks or how your symptoms have affected your mobility, stamina, or concentration.
During the administrative appeals process, you can provide the necessary evidence to show that you are disabled and deserve to receive benefits. If your appeal is denied, you may be able to file a lawsuit against an insurance company in federal court. In this type of lawsuit, you can ask to receive disability benefits, as well as interest on past payments and the costs of your attorney's fees.
Contact Our Oak Brook Disability Claim Denial Attorneys
If an injury or illness has affected your ability to work, you should be sure to understand your options for receiving disability benefits. If your short-term or long-term disability claim has been denied, our attorneys can review your denial letter and insurance policy to determine the specific reasons for the denial and ensure that the necessary steps are taken to file an appeal. Contact our office today at 630-LAWYERS to learn more about how we can help with your case.