DuPage County Severance Agreements Attorney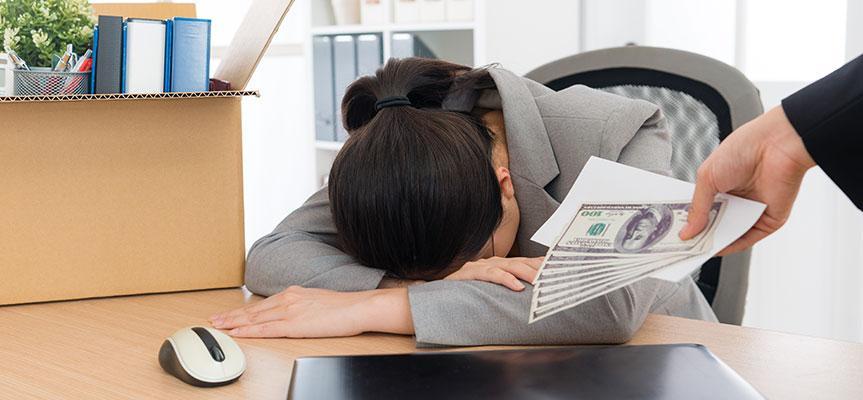 Lawyers Assisting with Employment Termination Contracts in Elmhurst and Downers Grove
The termination of an employee can be difficult for all parties, since it is the end of a long-term relationship in which people were closely involved on a daily basis. In many cases, an employee is offered certain benefits, known as a severance package, in return for agreeing to certain terms. When ending your relationship with your employer, accepting the terms and the severance pay they offer may seem like the best approach, but it is always a good idea to have a severance lawyer review the terms of your agreement to ensure that your rights are protected and that you are not being taken advantage of.
At Khan Nayyar & Associates, LLC, our attorneys are well-versed and experienced in employment law, and we can help you understand your rights and protect your interests in severance agreements. We have successfully negotiated on behalf of many employees, helping them receive thousands of dollars more than they would have if they had not worked with an attorney.
Legal Help With Separation Agreements and Severances
Before signing any contract, including severance or separation agreements (including agreements for directors, officers, executives, managers, supervisors and other professionals), employees should be sure they fully understand the terms, their requirements, and the benefits provided to them. Issues to be aware of include:
Restrictive covenants - A severance contract may include terms such as non-competition, non-solicitation, or confidentiality agreements, and if these terms are overly restrictive, they may affect your ability to find future employment. Be sure to review these restrictions and the limitations and time limits they impose before agreeing to them.
Release of liability - A severance agreement may require you to waive your rights to make any legal claims against your employer both now and and in the future. If you may have a possible discrimination, wrongful termination, or sexual harassment claim against your employer, you should be sure that your separation agreement does not take away your options for legal recovery, or you should be fairly compensated for your release.
Benefits - You deserve to be fully compensated for the services you have provided to your employer. Your severance package should not include compensation for benefits such as paid vacation days and bonuses. These benefits are already earned and should be paid regardless.
Contact a Downers Grove Severance Pay Lawyer
Before signing a severance agreement, you should always review the agreement with an attorney, making sure you know your rights and fully understand the implications of signing the contract. At Khan Nayyar & Associates, LLC, we can work with you to make sure your agreement provides you with the protections you need and negotiate on your behalf to help you receive the severance pay you deserve. Contact our Oakbrook Terrace employment law attorneys today by calling 630-LAWYERS.