DuPage County FMLA Lawyer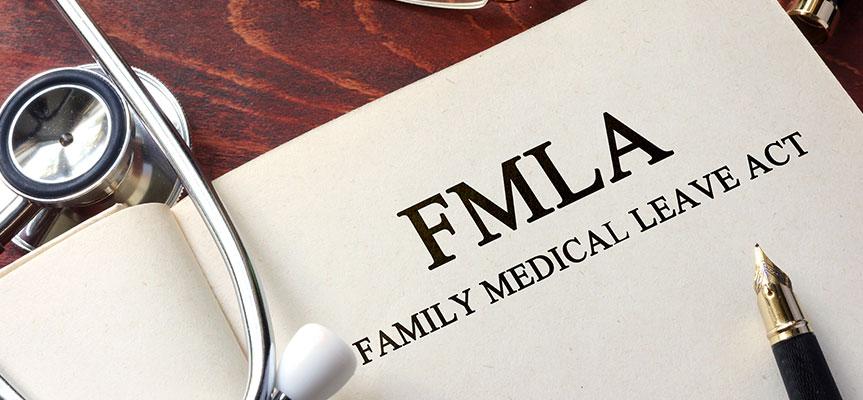 Employment Law Attorney for Issues Related to the Family Medical Leave Act in Downers Grove
Workers in the United States are afforded certain rights, and if these rights are violated by an employer, they can take legal action to address these issues. Federally mandated medical leave is one employment law issue that can cause difficulty for employees. The Family Medical Leave Act (FMLA) provides workers with protection against discrimination, demotion and termination. If you believe that your employer has taken illegal action against you because of your use of FMLA, you will need to secure representation from an experienced attorney who can help you understand your legal options.
The lawyers of Khan Nayyar & Associates, LLC provide legal help with a wide variety of employment-related concerns. We have represented employees and employers in cases involving discrimination, wage and hour disputes, sexual harassment, and much more. In situations related to medical leave, we can determine whether an FMLA violation has occurred, and we can help employees determine how to protect their rights, or we can assist employers in resolving these matters with the employer.
Rights Under the Family Medical Leave Act
The Family Medical Leave Act is a federal law that applies to companies that have at least 50 employees, as well as government agencies and public and private schools. Under the FMLA, an employer is required to provide employees with unpaid leave for up to 12 weeks in a calendar year in the following situations:
An employee has suffered a health condition that has temporarily caused them to be unable to work.
An employee needs to take time off to provide care for a member of their immediate family who has a serious health condition.
A parent takes leave for the birth of a child and to care for a newborn infant.
An employee requires time off to address matters related to the adoption of a child or the placement of a child in their home for foster care.
Employees will be eligible for leave if they have been employed for a company that is covered by the FMLA for at least 12 months, as long as they have worked 1,250 hours or more within the previous year. A person who takes medical leave must be allowed to return to their former position following leave or an equivalent position with the same salary and benefits. In some cases, an employee may be able to work with their employer to determine whether they can work at a reduced capacity during their period of leave. While the FMLA does not require an employer to provide pay during a period of leave, an employee may use any paid leave they have accrued, or an employer may require an employee to use paid leave during this time. An employee who has received health insurance coverage through their employer must be allowed to maintain these benefits during their leave at the same cost.
If you believe you have been subject to discrimination based on a request for medical leave, our attorneys can advise you of your options and provide you with legal representation. We can help you address issues involving retaliation, including reductions in pay following medical leave, denial of benefits, refusal to consider you for a promotion, or wrongful termination. If you are an employer who has received a complaint about your policies or practices related to medical leave, we can advise you on the best ways to resolve these matters while avoiding issues that could affect your business.
Contact Our Elmhurst FMLA Claims Attorneys
Employment law issues can be complex, and both employers and employees will need to understand how federal (and state) laws apply to them. The employment law attorneys of Khan Nayyar & Associates, LLC can help you address and resolve these issues, and we will fight to protect your rights and financial interests. To set up a consultation, contact us at 630-LAWYERS.