Disability Discrimination

DuPage County Disability Discrimination Attorneys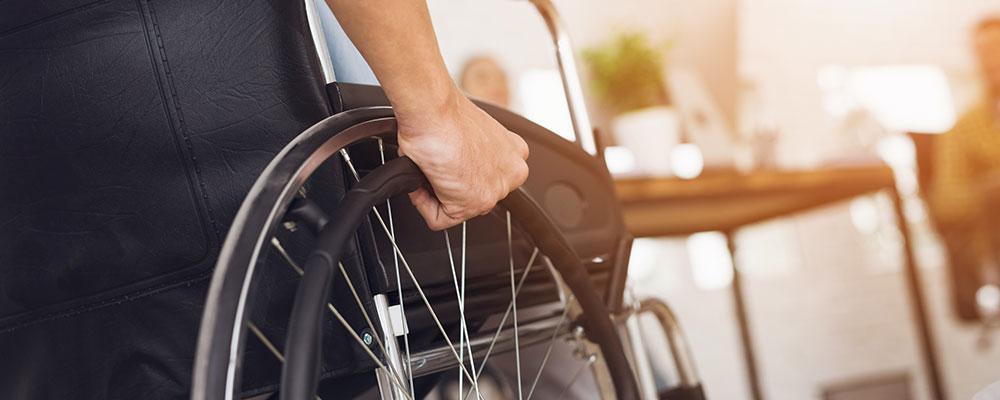 Lawyers for Disabled Workers Who Have Been Discriminated Against in the Oak Brook Area
At Khan Nayyar & Associates, LLC, we believe that every person should have the opportunity to support himself or herself through gainful employment. We also believe that there is no excuse for illegal employment discrimination on the basis of an employee's disability. This is especially true in situations where the employer could have made reasonable accommodations for a worker who is otherwise capable of performing the duties of the position.
Both federal and Illinois laws require employers to make reasonable accommodations for physical or mental limitations or impairments. If your employer has failed to do so, or if you have lost your job because of your disability, our experienced employment discrimination attorneys can help you explore your options for taking action.
Understanding Reasonable Accommodations in Illinois
The Americans With Disabilities Act (ADA) is the primary federal law that addresses disability-related employment discrimination. Under the ADA, an employer must make reasonable accommodations for an employee with mental or physical impairments as long the employee is capable of performing the "essential functions" of the job. An accommodation is considered to be reasonable if it does not cause undue hardship or a direct threat for the employer.
For example, if an employee who works as a cashier has a physical disability that limits his or her ability to stand for long periods, reasonable accommodations might include a stool on which to sit while performing the essential functions of the cashier position. It might also be considered reasonable to transfer the employee to a position that does not require much standing.
At the state level, the Illinois Human Rights Act provides similar protections to those offered under the ADA. This means that if you have been discriminated against because of your disability, you could file a complaint through the Illinois Department of Human Rights or the equivalent federal agency, Equal Employment Opportunity Commission (EEOC).
Disability Discrimination at Work
If you have been diagnosed with any type of disability and are currently employed, your employer must treat you similarly to non-disabled employees. If your employer fails to do so, you could be the victim of disability discrimination. At Khan Nayyar & Associates, LLC, we realize that it is not uncommon for employers to refuse to make the necessary accommodations or to discriminate against disabled individuals. For instance, your employer may try to claim that the accommodations you have requested are unreasonable because they create an undue hardship but they do not.
Our attorneys are equipped to help you stand up to a discriminatory employer if you have lost your job or missed opportunities at work due to your disability. If evidence of discrimination exists, we will find it and work with you in pursuing compensation and other forms of relief permitted by law.
Compassionate Employment Discrimination Lawyers in Downers Grove
At Khan Nayyar & Associates, LLC, we understand that being discriminated against at work can be humiliating and dehumanizing. With this in mind, we will meet with you to discuss your situation and how you were treated by your employer. Doing so will help us get to know you as a person and to gain an understanding of what you need to move forward. From there, we will begin building a case designed to hold the employer accountable for any and all discriminatory practices.
Schedule a Consultation
For more information about filing a disability discrimination complaint in Illinois, contact our office. Call 630-LAWYERS for a consultation and case evaluation today. Our firm represents victims of discrimination in Oak Brook, Oak Brook Terrace, DuPage County, and the surrounding areas.