DuPage County Residential Real Estate Lawyers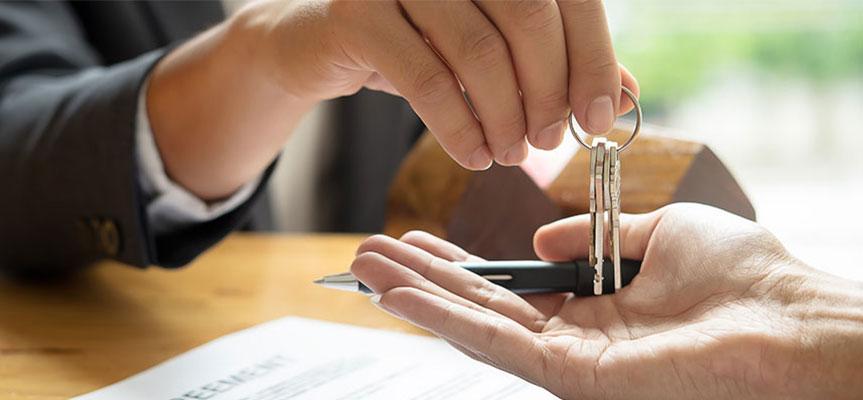 Attorneys Representing Home Buyers and Sellers in Darien and Woodridge
Buying or selling a home is a major financial transaction involving multiple parties. During this process, a wide variety of legal issues and financial concerns may need to be addressed. By working with an experienced attorney, you can be sure that your rights will be protected. Whether you are a first time home buyer or a seller who is looking to move to a house that can better meet your needs, having a qualified real estate lawyer on your side will help you complete the sale as efficiently as possible.
At Khan Nayyar & Associates, LLC, we provide client-centric legal services, and we are dedicated to meeting your needs throughout the course of your real estate transaction. We can ensure that you meet all your legal requirements, work with you to address any issues that may arise, and guide you through the process of closing on the purchase or sale of your home.
Comprehensive Real Estate Services
From the beginning to the end of your real estate transaction, we can provide skilled legal representation. We will work with you to negotiate a favorable resolution to any disputes, handle the required paperwork, and make sure your rights are protected every step of the way. We can provide legal help with:
Purchase agreements – Following the negotiation between a buyer and seller, the parties will agree on the purchase price of the home and any other relevant issues. They will then sign a purchase contract that specifies how matters will be handled during the transaction, including the date of closing, who will be responsible for paying which closing costs, and any conditions that must be met by either party. We can review this contract, identify any issues that may need to be addressed, and help you negotiate favorable terms, including determining how to handle contingencies requested by either party.
Title examinations – We will work with the title company to perform a title search of the property and identify any issues that may impact the sale of the home, such as outstanding liens or judgments. We can also help you obtain title insurance to protect your investment in your home.
Home inspection issues – An inspection, which is typically performed by the buyer after signing the purchase contract, may identify a variety of issues that the seller may need to address. Some of these may be mandatory, such as treating toxic mold discovered in the home, while others may be requests the buyer makes of the seller, such as repairing defects that occurred because of normal wear and tear. Whether you are a buyer or a seller, we can make sure you know your rights when addressing these issues, and we will help you negotiate a favorable agreement with the other party.
Home closing – When the date arrives on which the sale of the home will be finalized, we will walk you through the closing process, explaining the documents you are signing and helping you understand all of the relevant details. We will ensure that all records are properly filed and make sure all taxes, fees, and other payments are made to the correct parties.
Contact Our Woodridge Real Estate Attorneys
With the lawyers of Khan Nayyar & Associates, LLC on your side, you can be sure that your home purchase or sale will proceed as smoothly as possible. We will work to protect your rights and your financial interests throughout the entire process while making sure you have met all your legal requirements. To learn more about how our DuPage County real estate lawyers can meet your needs, contact us today by calling 630-LAWYERS.